Jeremy Corbyn is to launch his official campaign to remain leader of the Labour Party, as the veteran MP goes head-to-head with challenger Owen Smith. Vowing to tackle the "five ills of 21st century Britain", Corbyn will tackle neglect, prejudice, insecurity, discrimination and inequality.
Last week, Smith launched his campaign for Labour leadership with a focus on addressing inequality, promising a £200bn development fund to "rebuild physical and social infrastructure".
Labour has received more than 180,000 applications to vote in the upcoming leadership election in the last 48 hours, the party has said. So what happens next?
What are the key dates?
18 July: Signing up as a registered supporter to vote in the election begins.

19 - 20 July: Number of MP nominations for each candidate to be published.

20 July: Deadline for people to sign up as a registered supporter closes.

22 August: Ballot papers will begin to be sent out around the UK, but to Labour Party members only.

21 September: Deadline for ballot papers to be returned is midday.

24 September: The election result will be announced at a Leadership Conference in Liverpool.
Who can vote in the election?
Any eligible Labour Party member who became a member on or before 12 January 2016.
Registered supporters who signed up between 5pm on Monday 18 July 2016 and 5pm Wednesday 20 July 2016.
Members of affiliated trade unions, socialist societies and other affiliated organisations who individually sign up as an affiliated supporter to the Labour Party but they must have been a member of that organisation on or before 12 January 2016.
The deadline to sign up as an affiliated supporter is 8 August 2016.
Affiliated supporters already on Labour's membership system will be eligible to vote, subject to affiliates reconfirming their eligibility as well as the following criteria:
They remain a member of the trade union or socialist society (and pay the political levy where appropriate).
They remain on the electoral register at the address provided.
In all other respects must meet the qualification criteria of membership of the Labour Party.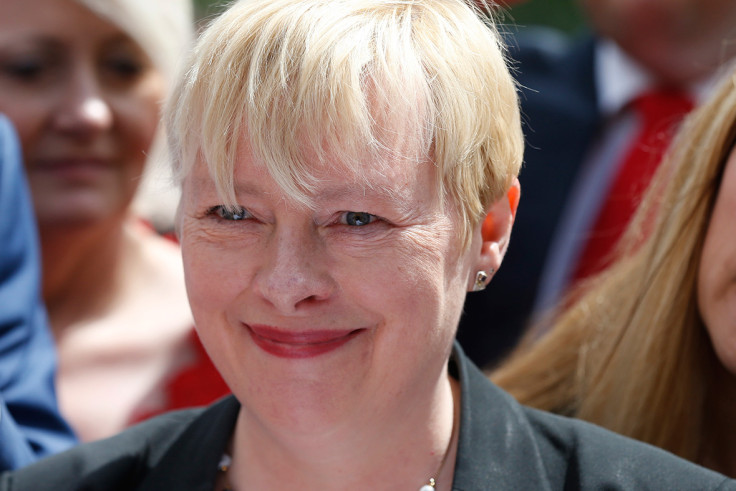 How does the voting system work?
You will be asked to rank the candidates in order of preference, but you don't need to list all your preferences if you don't want to.
If no candidate received more than 50% of the first preference votes, the candidate with the fewest first preference votes will be eliminated and their second preference votes allocated.
This process will be repeated until a candidate has more than 50% of the votes.
Who are the candidates?
Corbyn, the current leader of the Labour Party since his surprise victory in the party's leadership contest in 2015, has been MP for Islington North since 1983. Although the anti-austerity, anti-war and anti-nuclear politician enjoys support from many Labour members, he lost a vote of no confidence by 172 to 40. The vote took place after MPs branded Corbyn's efforts during the Remain campaign as unsatisfactory and disappointing.
A veteran of the British left and human rights campaigner, Corbyn has the support of trade unions and is a frequent face at campaigns and demos.
Smith, described as being on the "soft left" of Labour, has been MP for Pontypridd since 2010. He was promoted to Shadow Welsh Secretary under Ed Miliband in 2012, before going on to take the role of Shadow Work and Pensions Secretary under Corbyn in 2015 until his resignation in June 2016.
Speaking to BBC Radio 4's Today programme, Smith said he backed Corbyn's anti-austerity policies but questioned his ability to lead the party to success. "Jeremy Corbyn has been right about a lot of things but he is not a leader who can lead us into an election and win for Labour," he said.
Speaking to party members, after announcing his leadership bid, Smith said: "It's clear that we must oppose failed Tory austerity. However, it is not enough to just be anti-austerity, we need a concrete plan for prosperity."