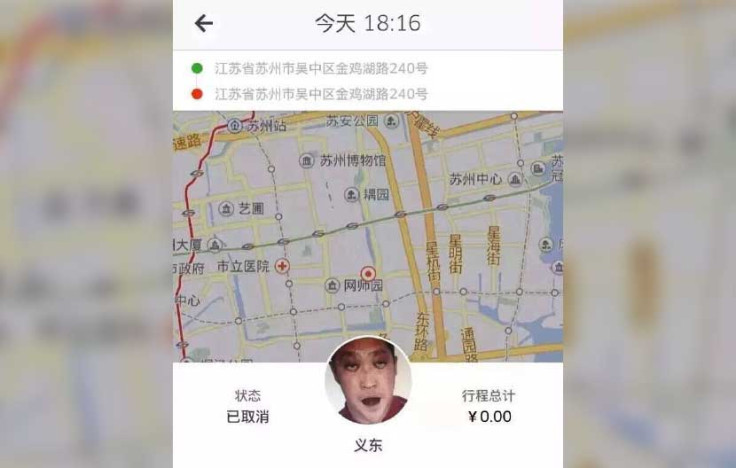 It's late at night. The roads are empty and you're in an unfamiliar part of town. You take out your phone to hail an Uber, only to have your pick-up request accepted by someone who looks like they've just clawed their way out of a well. Do you get in the car, or do take your chances with the dark streets?
This is a problem currently faced by customers of the taxi-hailing app in China, and is all part of a scam by unscrupulous Uber drivers. According to local media, drivers are using zombie or ghost-like profile pictures intended to scare customers into cancelling a pick-up request. In doing so, the drivers receive a small cancellation fee, and the passenger is likely left scarred for life.
Another scamming method used by the ghost drivers is accepting rides, claiming the passenger has entered the vehicle and then cancelling the trip, which also nets them a small fee from the customer. When passengers try to phone the driver to complain, they don't pick up.
Uber is now investigating its ghost cab problem, which is reported to be spreading across Beijing, Chengdu, Qingdao, Shanghai, Suzhou, Tianjin, Xiamen and Zhengzhou.
An Uber spokesperson told Quartz: "We have taken immediate actions and banned these reported individual fraud accounts while continuing to investigate and crack down on any fraudulent behaviour to protect rider and driver interests."
Uber is already facing a hard time in China, where it is currently losing some $1bn (£765m, €900m) a year due to of intense competition from rival services.
The cab-hailing service has attempted to crack down on driver fraud in China by recently introducing facial-recognition technology. Drivers are now required to periodically scan their faces with the app to make sure their profile picture matches the person behind the wheel.