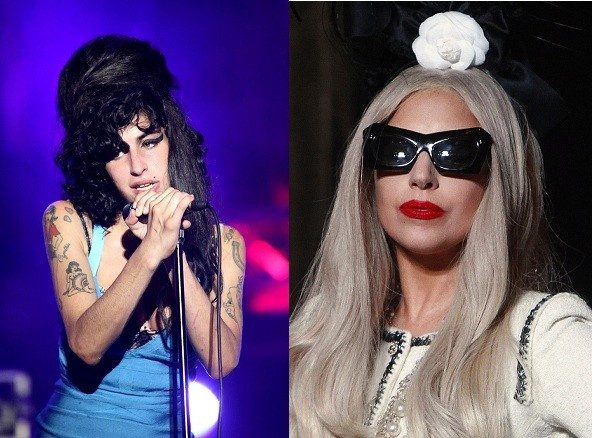 Lady Gaga has been given the thumbs up by Amy Winehouse's father Mitch to play his daughter in a biopic about the tragic singer.
The devoted father told the Sunday Mirror that despite his concerns that Gaga might struggle to pull off Amy's cockney twang, she had his full support if she wanted to play the coveted role in the planned posthumous film.
Mitch told the newspaper: "I don't know what her English accent is like. But it's not just an English accent she would have to perfect - it's an English-Cockney-Jewish accent so she better start practicing now! But she would be great."
He also got to know Gaga a little better this week when he sat with her parents during Tony Bennett's birthday party. Talking to the Huffington Post at the time he said: "They are just normal folk and very lovely people."
This is not the first time that the proud father has had his say in his daughter's posthumous work. Most recently he helped promote her Amy's posthumous album Lioness: Hidden Treasures, which debuted at No.1 in the charts.
The 45 minute album, which features new tracks as well as cover versions and early renditions of previously released songs dating back as far as 2002 was produced and mixed by Salaam Remi and Mark Ronson.
Reports have been rife for months that the Bad Romance singer, who has always been open about her admiration for Amy, was being lined up to play Amy in a film.
However, the hitmaker recently expressed mixed feeling about moving into acting. The star insisted that she would like to take acting classes and audition for any acting roles that she is offered.
Talking to Ellen Degeneres she said : "I'm not sure (about acting). When I talk about acting I'm always surprised that no one ever asks me to audition. They just say, 'We want you to do this movie.' I'm like, 'Why? You've never seen me act before. I want to audition, I want to work for it.'"