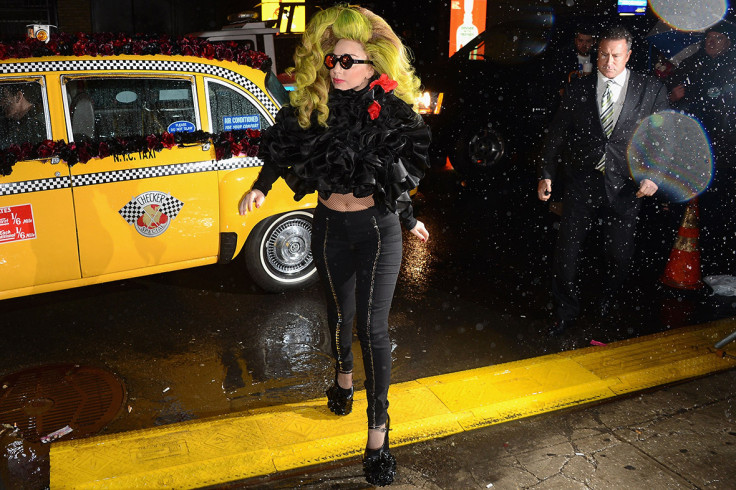 Pop superstar Lady Gaga has revealed she needed therapy after being raped as a teenager.
The Bad Romance hitmaker made the sensational claim during an interview with DJ Howard Stern, admitting her attacker was almost 20 years older her senior.
While explaining the meaning of her controversial song Swine and her now infamous "vomiting" performance, she said it was about "rape and demoralisation".
She said: "I went through some horrific things that I'm able to laugh [at] now, because I've gone through a lot of mental and physical therapy and emotional therapy to heal over the years."
The singer went on to reveal that music also helped her cope with the trauma.
"I was a shell of my former self at one point. I was not myself. To be fair, I was about 19. I went to Catholic school and then all this crazy stuff happened, and I was going, 'Oh, is this just the way adults are?' I was very naive," she said.
Although the 28-year-old diva, whose real name is Stefani Germanotta, refused to reveal the identity of her attacker, she said he was a music producer who she never found the courage to confront.
"'I think it would terrify me. It would paralyse me," she told Stern. "I saw him one time in a store and I was so paralysed by fear. Because it wasn't until I was a little bit older that I went: 'Wow, that was really messed up."'
She said that she did not tell anybody about the incident for "the longest time", but then decided to seek help to stop her drinking.
It was not until years later that she was able to open up about her ordeal.
"I don't know what I was thinking. I didn't tell anybody. And I didn't even tell myself for the longest time. And then I was like: 'You know what? All this drinking and all this nonsense, you have to go to the source, otherwise it just won't go away. It will not go away,'" she said.
Meanwhile, Gaga has criticised claims made by Kesha's lawyer that she was attacked by songwriter and record producer Lukasz Sebastian "Luke" Gottwald, better known as Dr Luke. Kesha recently launched a sexual assault lawsuit against him, alleging her former mentor raped and emotionally abused her for years.
Gaga's rep told TMZ: "This simply isn't true and how dare someone take advantage of such a sensitive matter."