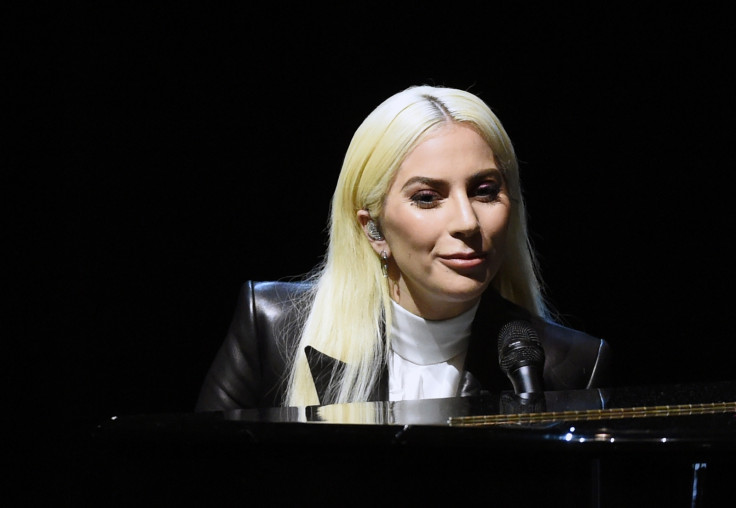 Lady Gaga has delivered some exciting news for her Little Monsters. The Applause singer has announced that her new single Perfect Illusion will be released in September ahead of her upcoming fourth album.
Announcing the news on her Twitter account, Gaga, 30, told her 62m followers: "LADYGAGA
NEW SINGLE PERFECT ILLUSION SEPTEMBER #PerfectIllusion #LG5." The pop star also posted a series of photos on Instagram to create a mosaic spelling out the single title and the release month.
The Born This Way singer is yet to unveil a teaser for the track but Billboard claims to have insider knowledge. Sources have reportedly told the publication that Perfect Illusion boasts a star-studded production team with Mark Ronson, BloodPop, Tame Impala rocker Kevin Parker and Lady Gaga herself listed as producers.
Fans may remember that the Uptown Funk hitmaker Ronson hinted at the song title in May when he posted an Instagram photo of Gaga in the studio with the caption: "Illusion."
The extent of Ronson's involvement with Gaga's album is not yet known but the British producer revealed the singer was meant to join him on-stage at Glastonbury 2016 in June. Ronson told The Sun at the time: "She was going to come but she had to go and meet the Dalai Lama or something crazy. She was close to coming and hanging out in Shangri-La but it didn't quite happen."
It was previously reported that Gaga's new single was titled Chaos Angel after production notes for the MTV VMAs 2016 leaked online. The document appeared to suggest that Gaga would open the New York awards ceremony on 28 August but she is yet to be revealed as a performer.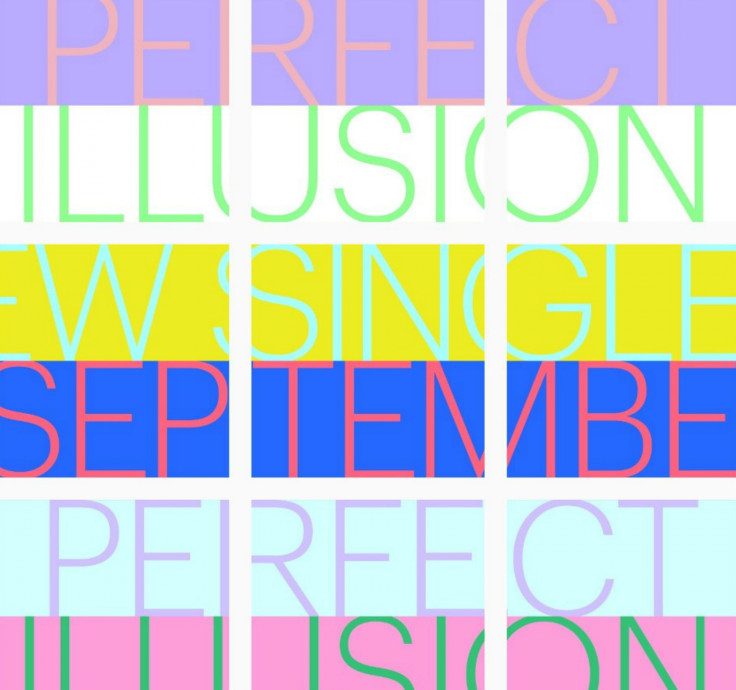 Gaga has a busy schedule ahead as a Grammy-winner has also confirmed her role in the forthcoming A Star Is Born remake, which is being directed by Bradley Cooper. Announcing the development, Gaga tweeted: "Im elated to be directed by & starring w/ Bradley in this project. He's a brilliant visionary artist. #AStarIsBorn #AStarIsBornCooperGaga."
Rumours that Gaga had replaced Beyonce in the lead role circulated in June with a source telling the New York Post's Page Six: "Bradley flew out to direct Gaga, 30, in the audition himself, and she knocked it out of the park. Then he personally took the tape to Warner Bros. to get approval."
Gaga will also turn her hand to writing as the Bad Romance singer is set to release a cookbook with her father Joe Germanotta entitled Joanne Trottoria Cookbook: Classic Recipes And Scenes From An Italian American Restaurant, named in part after Germanotta's New York eatery.
A statement announcing the book reads: "Family, food, and love are the foundation upon which Joe Germanotta and his wife, Cynthia, raised their daughters, Natali and Stefani (aka Lady Gaga). Named for his sister who died of Lupus three months shy of her 20th birthday, their family-run restaurant is built on those same fundamental principles. In the pages of this cookbook, Joe has collected recipes and entertaining anecdotes inspired by his world famous restaurant."
Gaga fans can expect the cookbook to arrive on 22 November. The singer is also reprising her role in Ryan Murphy's anthology series American Horror Story with the sixth season premiering on 14 September.
Listen to Lady Gaga's Til It Happens To You: