Lady Gaga Weight Loss: Poker Face Singer Shows Toned Bikini Body on Mexico Holiday
Fake fingernail belonging to Lady Gaga auctioned for $13,000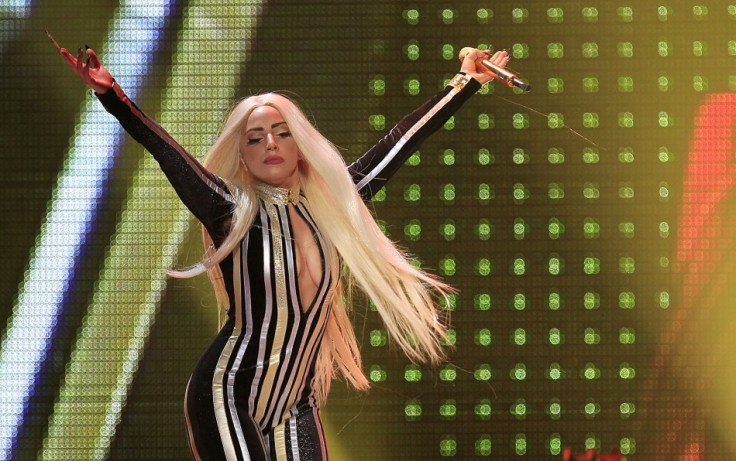 Italian-American singer Lady Gaga, whose recent weight gain has been a hot topic of online comment, showed off a toned body while on holiday in Mexico.
The 27-year-old Bad Romance singer sports a floral bikini, a white cowboy hat and loose pants in one photograph, as she strolls down the beach. A second shows her lounging by the pool in a brown, two-piece swimsuit.
Lady Gaga has kept away from the public eye since undergoing hip surgery four months ago for an injury she sustained while on tour.
Last year she admitted to gaining 30lbs and then launched a page on her LittleMonsters.com Web site, titled A Body Revolution 2013. This prompted fans to highlight their own body issues. The Telephone singer also admitted to suffering from bulimia and anorexia for more than a decade.
"My weight/loss/gain since i was child has tormented me. No amount of help has ever healed my pain about it. But YOU have," she wrote, "My boyfriend prefers me curvier, when i eat and am healthy and not so worried about my looks, I'm happy. Happier then I've ever been. i am not going to go on a psycho-spree because of scrutiny."
"This is who I am. And I am proud at any size. And i love you, and want you to be proud in any form you may take as well. Please don't look for kindness in critics, go where you know the gold is. Here, in our hearts," she added.
Fake Fingernail Sells for $13,000
Meanwhile, according to Fox News, a fan has paid $13,000 for a fake fingernail Lady Gaga discarded at a concert in Ireland. It appears the nail was left on stage after the singer performed. TVNZ reported the nails were designed exclusively for the singer by New York-based artist Aya Fukuda and feature gold embellishments on black acrylic.
© Copyright IBTimes 2023. All rights reserved.