Lahm: Ozil Will be Best if Arsenal Find Right Striker Next Season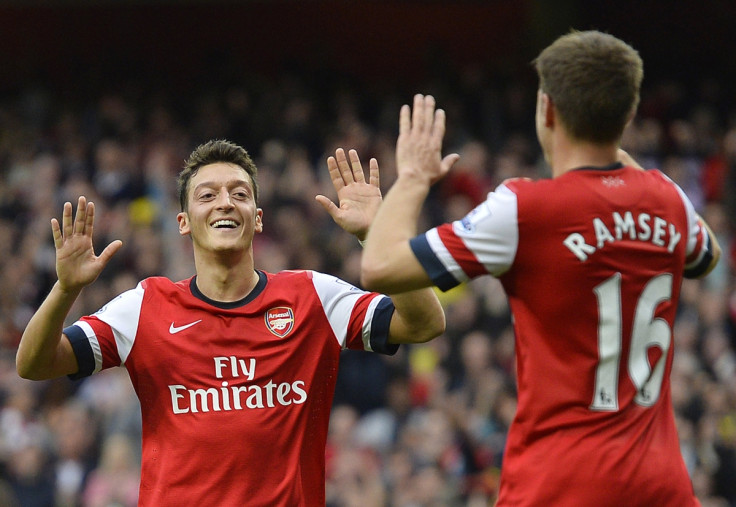 Philipp Lahm believes that Mesut Ozil will be devastating for Arsenal next season if they can add a fast striker who can run behind defences.
The Gunners were undone by the absence of Theo Walcott for a major part of the season, thus restricting Ozil from making those passes behind the defence which he is renowned for.
The Gunners were stuck with Olivier Giroud to lead the attack following Walcott's absence, who in spite of his good hold up play, was slow on the ball and unable to move into space.
Arsene Wenger also threw on Yaya Sanogo in the latter stages of the season but the Frenchman failed to find his finishing boots but offered encouragement as he ran the defences ragged with his pace and was influential in Arsenal winning the FA Cup against Hull City.
Wenger is likely to move for a striker in the upcoming window and have been linked with moves for Loic Remy, Karim Benzema and Mario Mandzukic. Any player from this list will be a good acquisition for the Gunners and can play alongside Giroud in the starting line-up.
Lahm, who is yet to join the national team owing to a muscle injury, insists that Ozil's potential is beyond doubt and he will prove his detractors wrong if given the right tools to express himself next season.
"Anybody who has played with Mesut will tell you how intelligent he is as a player. His vision is probably the best I have ever seen and that is why it is so important to have the right striker ahead of him," Lahm told Goal.com.
"He is a dream for strikers and you saw that with [Cristiano] Ronaldo and [Karim] Benzema when he was at Madrid. If Arsenal can find the right striker who is fast and makes intelligent runs - then Mesut will be devastating next season," he added.
© Copyright IBTimes 2023. All rights reserved.