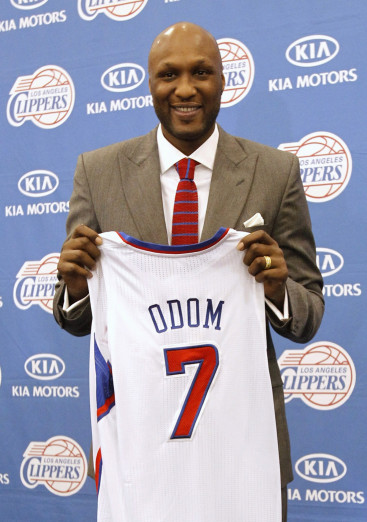 Lamar Odom is currently fighting for his life in a Las Vegas hospital after being found unconscious at a Nevada brothel. With a family history of drug problems and claims that he had taken 'herbal Viagra' during a week of non-stop partying at the brothel, sources close to the 35-year-old are said to be saddened, yet not surprised, by his current predicament.
Just weeks before his hospitalisation, Odom appeared agitated in a rant to TMZ, in which he attempted to set the record straight on reports that he had ambushed ex-wife Khloe Kardashian at the SoulCycle gym in Beverly Hills, California, and launched a verbal attack.
In the short clips posted on the celebrity news site back in August, he suggested that the meeting was prearranged by the reality star and vowed to "air it all out" if the media continued to put his name through the dirt. "Nobody got followed. Nobody got hassled. Nobody got harassed. Nobody got grabbed on. None of that," he said on camera. "You know I know her, so how would you think is ended up there."
Body language expert Judi James tells IBTimes UK, it was clear from "his tangled emotions running from indignant anger to adolescent tears to what sounds like growing paranoia" that the sportsman was struggling in recent weeks. She also notes that his "pointing finger and wide sweeping arm gestures look like someone keen to be in control of the situation".
At the time he was still grieving the death of his best friend Jamie Sangouthai, who died from a flesh-eating bacteria in his arm caused by an infection from dirty needles. The 37-year-old, who previously worked for Odom's clothing brand Rich Soil and served as one of his best men during his televised wedding to Kardashian, was believed to have been struggling with drug issues.
James adds that while Odom was determined to set the record straight with some emphatic gestural and verbal denials, the fact that his are eyes darting around and he is struggling to hold a fixed gaze is a clue that he feels "less dominant and more confused".
The fallen athlete and Kardashian tied the knot in 2009 after a whirlwind romance but cracks soon started to appear, and by 2013 they had separated. His alleged substance abuse problem was one of the reasons she filed for divorce in December of that year.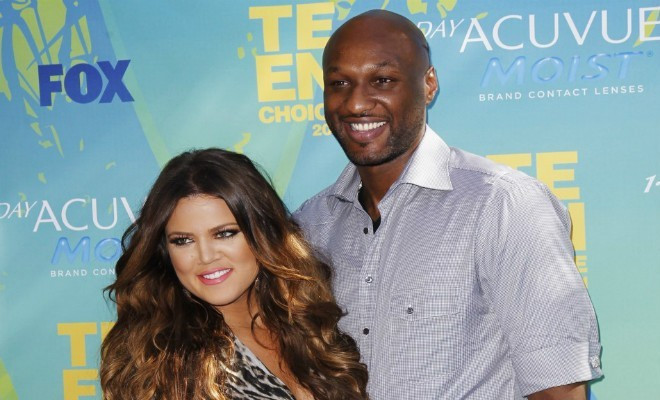 In the years following their split, Odom's NBA career deteriorated in a downward spiral of infidelity accusations and drug scandals. In the TMZ clip Odom piles blame on the media, claiming that there is a vendetta against him, and makes one last ditch attempt protest his innocence. "Y'all won. Ya'll beaten me down. You degraded me. Said I would do everything in the world. I'm a womaniser, a drug addict. Everything. I could probably get hired by f**king Home Depot right now because of how people look at me. It's over! If it happens again I will air everything out. "
James says that in the video Odom appears defeated and overwhelmed by his emotions and unable to articulate his thoughts. "His tone does sound angry at moments but he doesn't seem to get in to a state of physical aggressive arousal and it seems as though his real emotions at that time were more about self-pity and frustration as the physiological response is when his voice breaks with what sounds like building tears."