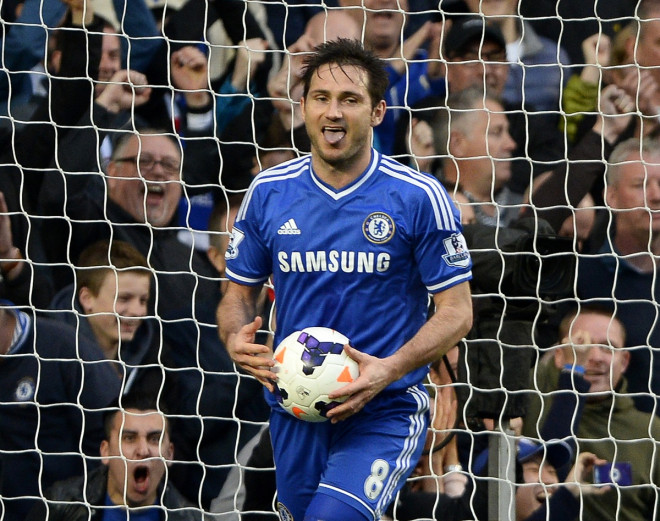 Chelsea midfielder Franck Lampard believes that Steven Gerrard deserves to win the title but the Blues will not make it easy for him as they take on Liverpool at Anfield on Sunday.
Jose Mourinho's side are currently second in the table, five points behind Liverpool and have a chance to bring the gap down to two, with two games left in the season.
Manchester City will be heavily benefitted if Chelsea manage a win at Anfield, with the Manchester club currently nine points behind Liverpool but have two games in hand.
A loss for Liverpool will allow City to go top if they manage to win their remaining games, albeit on goal difference.
Mourinho has revealed that he would like to field a weakened team against Liverpool as they prepare to take on Atletico Madrid in the semi-finals of the Champions League in midweek.
The Portuguese manager has slated the FA for not giving Chelsea enough time to recover ahead of a European fixture, something which is regular practice in leagues across the world.
However, Lampard is leaving no stone unturned to remind Liverpool fans that it will not be an easy ride for the Reds and they will be in for a big fight to keep their position at the top of the table.
"Stevie will go down as a great player no matter what. He has won pretty much ­everything there is going," Lampard said.
"He will be striving to win the league because that is the one little space in his trophy cabinet.
"As a player he deserves that – but there is no sentiment from us. We want to win it.
"We respect the fact that Stevie is a great player, but I don't think that he lives or dies on whether they win the title this year or not," he added.