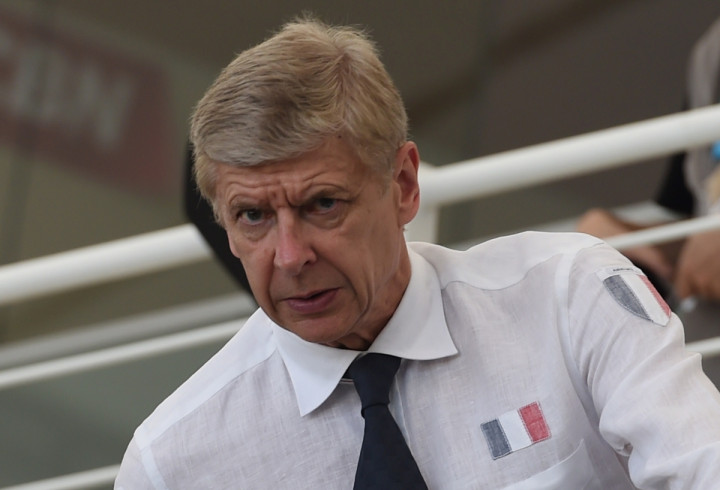 Arsenal recruits Calum Chambers and David Ospina have both revealed the influence of Arsene Wenger was key to their decisions to sign for the Gunners.
Following the signings of Alexis Sanchez and Mathieu Debuchy the club have swiftly made further additions, bringing Colombian goalkeeper Ospina in from Nice before announcing the arrival of 19-year-old full-back Chambers from Southampton.
Wenger has often come under scrutiny for his approach during the summer transfer window but his swift operation this year have seen him win acclaim from all quarters and it has been the Frenchman's presence in north London that has been a deciding factor in securing the club's latest acquisitions.
"(He was) very influential (in my signing), we had a chat and he is a very experienced manager," Ospina told the club's official website.
"He is someone who is fair, correct and knows how to get the best out of his players."
Chambers added: "It was an opportunity that I couldn't turn down. He is a fantastic manager and everyone can see that. To get the opportunity to work with him will be amazing."
Chambers also becomes the third player to have emerged from Southampton's youth academy and make the move to Arsenal as a teenager in the past eight years. The right-back has followed in the footsteps of Theo Walcott and Alex Oxlade-Chamberlain and hopes to replicate the impact made by the former Saints starlets.
"The manager has a fantastic history of bringing young players through and nurturing them – and especially from Southampton as you have seen Alex Oxlade-Chamberlain and Theo Walcott," Chambers continued. "I would just like to have the opportunity to follow in their path and be as successful as them.
"Even from a young age in the academy, everyone looked up to them (Walcott and Oxlade-Chamberlain) and everyone wanted to do what they are doing."