Double Olympic champion Laura Trott admits she would be devastated should the International Cycling Union ratify a proposal to remove the omnium event from the Rio 2016 Olympic Games.
The UCI confirmed earlier this month the points race could be reintroduced as part of another radical alteration to the track cycling schedule, after the London 2012 program was adapted to ensure gender parity at the expense of a series of endurance events.
And Trott, the reigning Olympic and world omnium champion, says another change to the itinerary would be a significant blow.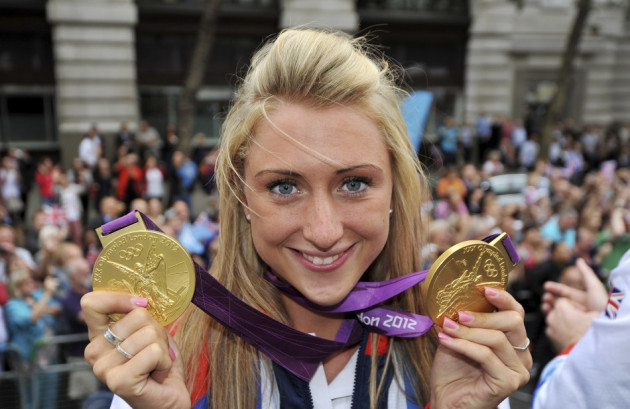 "I'd be devastated if they did take it out," Trott said. "For me that would be a bit of a kick in the teeth, but it happens.
"I've seen people like Steven Burke for example, he did the individual pursuit and it got taken out and they've still gone on to achieve things so I have to look at people like that and get on with it. If it goes it goes.
"There is discussion there is going to be three extra events which would be good but I just hope that with three extra events it's not replacing them. There's been talk there's going to be a points race so I just hope that the omnium doesn't go out and the points races comes in."
After February's Track World Championships, Trott will embark on her road race career with the newly formed Wiggle Honda team alongside fellow Olympic pursuit champions Joanna Rowsell and Dani King.
But while the road race calendar will dominate her schedule up until Rio 2016, the 20 year old has no plans to make a permanent switch from the track regardless of the decision over the omnium.
"I have had the discussion with my coach but I just don't believe I'd get around the Olympic road race course," Trott admitted.
"It's so hilly it's unbelievable and for me I'd win a sprint maybe but I don't think I'd make it up the hill and then I wouldn't even be in the front group to win the sprint. Obviously I want to go to the Olympics to win because I'm a sportsperson.
"I'm still track based, but after the world championships we're going out to a training camp in Italy and it'll be pretty hilly and we'll be doing long road rides there to get used to it," she added.
"I am looking forward to it because I feel like it's going to be different and it just takes the pressure off. People want me to win all the time, in a way it's something new.
"The only way I'm only ever going to get stronger is if I go out on the road and learn how to ride on the road. In the omnium in a bunch it lets me down because I have no real bunch skills so the road is going to give me that so if anything it's going to help not hinder me.
"I will do all the races for the next three years, right up until Rio, even the year of Rio I'll do some road races but I will be concentrating on track, track will be my main focus."
Trott hopes the Wiggle-Honda team can improve perceptions regarding women's road racing, despite GB cycling compatriot Lizzie Armitstead maintaining issues of inequality still require attention.
Armitstead, a silver medallist from the London 2012 women's road race, also criticised Nicole Cooke for marking her retirement by criticising the sport's doping culture amid Lance Armstrong's television confession.
While Trott defends Armitstead's criticism, she concedes Cooke's comments were mistimed.
"Everyone is entitled to their own opinion, and their Lizzie's opinions and I'm entitled to mine. Her opinion is her opinion," she said. "I can't really say anything about British cycling because British cycling has always been there and helped me through it but it's up to Lizzie isn't it, if she wants to distance herself then she can.
"I don't think she [Nicole] should have gone about it in her retirement speech because that puts a negative spin on it but our sport has improved since then and we need to forget about all that now and look to the future and look at what we did at the Games and forget about all that."