Celebrities from the world of music and TV stepped out in full force to support women around the world at Oxfam's Get Together fundraiser launch.
Host Lauren Laverne and Xtra Factor presenter Caroline Flack plus Cherry Healey, Dawn Porter and Gemma Cairney were among the line-up at the fundraiser, which is in its second year.
The event, held at Lounge Lover in London's trendy Shoreditch, came with inspiring speeches by Laverne, former T4 presenter Miquita Oliver and Whistles CEO Jane Shepherdson.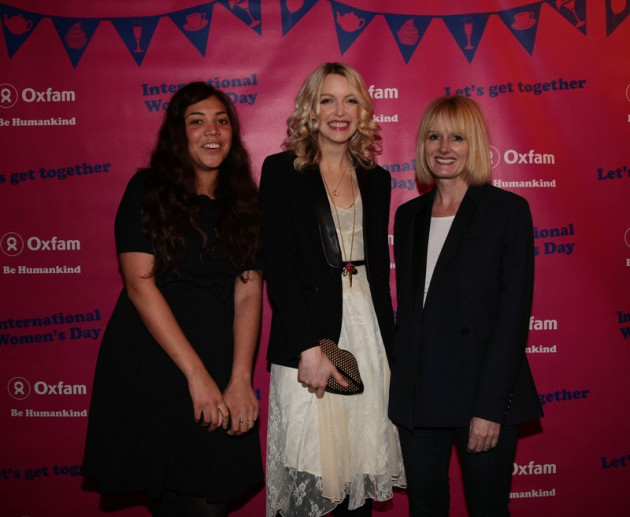 Ahead of International Woman's Day on 8 March, the evening set out to encourage women from across the country to get together with friends on the day, have fun and raise money.
According to Oxfam, every minute a woman with no access to medical care dies during pregnancy or childbirth somewhere in Ghana. The charity said that a midwife could get basic training in Ghana for £46.
The charity added that two-thirds of children denied school and educations in Mali were girls and claimed £135 would train five teachers.
Mother-of-two Laverne told International Business Times UK: "In Afghanistan one in eight women dies in childbirth. That becomes a lot more real for you when you have been through [childbirth] yourself. It certainly did for me"
The 33-year-old former member of indie pop group Kenickie plans to host a nautical Alice in Wonderland-themed tea party with friends to raise money.
"Nothing beats a night out with your favourite ladies and what better excuse for a get-together than to raise money to help other women around the world?" she said.
Oliver said she got involved in the campaign in 2011 following a "life-changing" trip with Oxfam to the Frip Ethique initiative in Senegal, West Africa.
She witnessed first-hand how Oxfam's unsold clothing donations were used to help impoversihed villagers.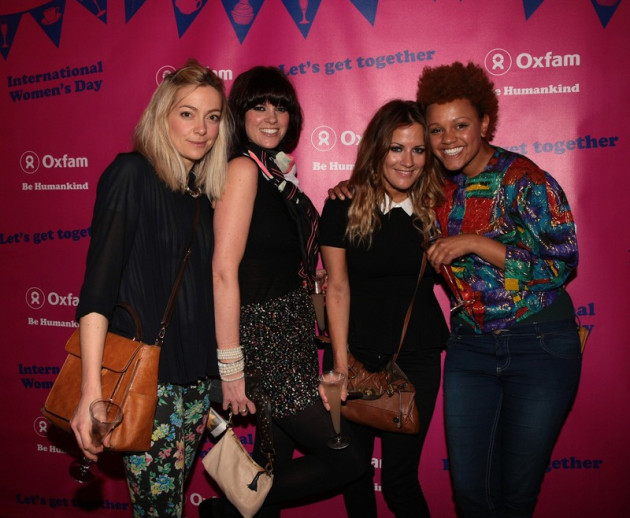 Oliver enthused: "It genuinely was life-changing; I didn't think that I would be changed by it but I learnt thinks about myself as a person on that trip that I never knew."
"What I will be doing for International Women's Days is having a really intense all female quiz in my house because I have them anyway.
"I'm quite excited" she added.
Meanwhile, Caroline Flack also managed to leave the launch filled with fund raising ideas for her own get together.
She took to Twitter shortly after the event to share her excitement with fans by tweeting: "Lovely eve at @oxfamgb planning ideas for International Women's day on March the 8th...."
Even though the Get Together Fundraiser is UK based, it has garnered support from countries all over the world.
Woman are urged to organize anything from a bring-a-dish dinner party, to a night out on the town, to a pamper party or a Zumbathon with all the funds raised going towards changing the lives of women in the countries that Oxfam supports.