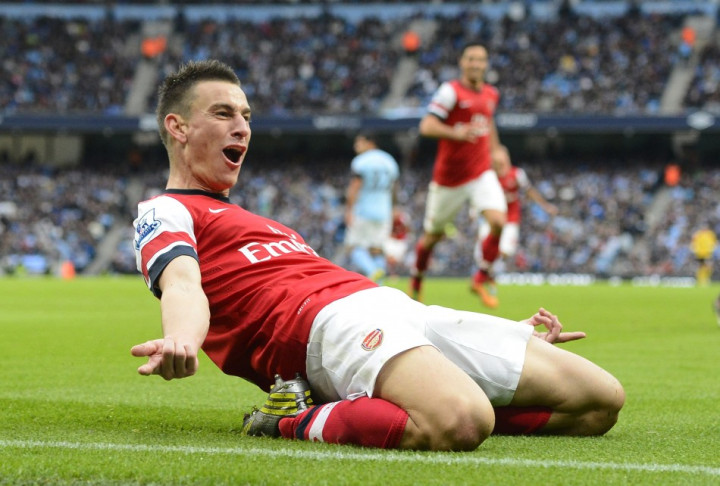 Laurent Koscielny believes that Arsenal must sign at least four new players to be able to challenge for the title next season.
The north London side started the 2013/14 season strongly, but were beaten heavily by their rivals in the latter half. Injuries to key players and the lack of top quality replacements saw the Gunners struggle in the second half of the last campaign.
With Arsenal also losing players in the summer, like goalkeeper Lukasz Fabianski and long serving right-back Bacary Sagna, the Frenchman feels Arsenal must splash the cash in the summer transfer window.
"We'll need a goalkeeper, a right back, a midfielder and a striker," Koscielny said.
"It's important to have a minimum of these four players so that we'll be better able to challenge over the course of a whole season against teams like Manchester City, Chelsea or (Manchester) United. Winning the FA Cup can change things and lead to other players coming."
The main problem area for Arsenal last season was in the attacking division, with Olivier Giroud as the only recognised striker in their ranks. The Gunners have been linked to various strikers over the summer, and Koscielny echoes the sentiment.
"We need to recruit a very, very good striker, because it's important for us, for competition for places, because Olivier needs that to become even better," the French defender stressed.
"Having a striker who scores more than 30 goals a season can help us win the Premier League. Compared to the squads like Manchester City, even United, Chelsea, you can see there's a certain difference."
Meanwhile, Koscielny's compatriot Bacary Sagna has been talking about his dream to win the World Cup for France. After a disastrous 2010 World Cup campaign and missing the last two European Championships through injury, he is looking forward to this summer's tournament in Brazil.
"I dreamt about winning the World Cup many times," Sagna told Arsenal's official website.
"Many times I was thinking I would love to lift that cup and celebrate. Especially when France won it in 1998, it was madness. The country went crazy and I remember thinking about being one of those players. I am now."