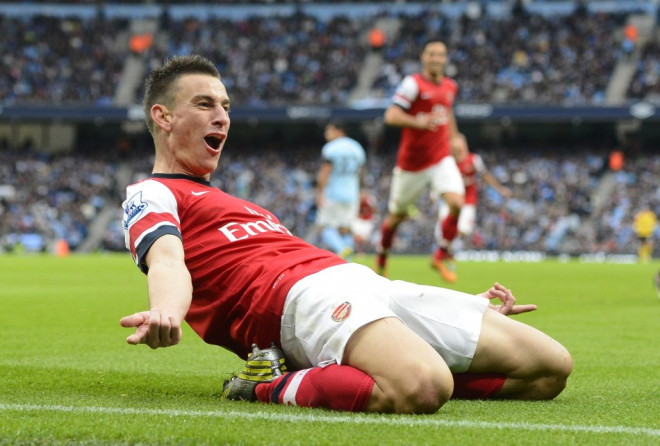 Laurent Koscielny has signed a new long term contract with Arsenal, the club have confirmed.
The Frenchman, who had been briefly linked with a move to Paris Saint Germain in recent weeks, has become an integral member of Arsene Wenger's first team following his arrival in 2010 from Lorient, having appeared more often than any other player for the club in that time.
Koscielny is the last member of the squad to commit himself to the Gunners following the renewals of Santi Cazorla, Tomas Rosicky, Per Mertesacker, Aaron Ramsey Wojciech Szczesny, Serge Gnabry and midfield prospect Gedion Zelalem.
"I am very proud to have reached agreement with the club on a new contract," Koscielny told the club's official website. "I have enjoyed four great years at Arsenal already, and I look forward to continuing to help the team in the years to come."
His manager added: "Laurent has proven himself to be an outstanding player since joining us in 2010 and has showed his quality once again this season. I am delighted he has decided to commit his future to the club."
28-year-old Koscielny has formed the bedrock of Arsenal's defence this season alongside Mertesacker.
Despite securing the futures of eight players, Wenger now appears resigned to losing Bacary Sagna this summer. The club have been locked in negotiations with the France international for most of the season but despite suggestions the Gunners have offered the defender a three year deal, an agreement is no closer to being met.
"I will have to accept it because only he can decide that now," Wenger said earlier this week. "If he goes we will accept it, we will accept it and respond."
Manchester City, PSG, Monaco and Inter Milan have all been heavily linked with offers for Sagna, who has been free to discuss terms with foreign clubs since the start of the year.