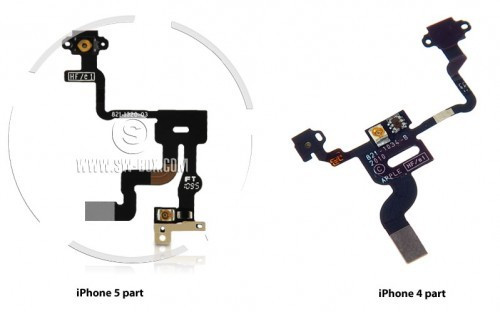 A new "leaked" part reportedly used in Apple's highly anticipated iPhone 5 grants fresh insights into the mysterious handset.
A report from MacRumours suggested that an unnamed Apple reseller managed to "get their hands on the part" earlier this week -- how exactly this was was done was not revealed.
The part in question is the, as yet unconfirmed, smartphone's proximity light sensor flex cable.
The leaked image showed a marked change in the components design over that used in Apple's current generation iPhone 4.
Speaking to MacRumours iFixit's Kyle Wiens clarified that when compared there were key differences in the two components relative orientations of the different components. These included the orientations of power button and proximity/ambient light sensors.
What the differences will mean for the end consumer when the future iPhone 5 is released remain unclear. To date the common theory is that the iPhone will be a buttonless device.
A rumour late last month gave some weight to this theory claiming to have come across design documents pertaining to the iPhone 5's chassy.
Apple declined to comment when asked about the authenticity of the new "leaked" part.