The death toll in the 21-month-old deadly conflict in Yemen between the Saudi-led coalition supporting the government and the Houthi rebels has reached 10,000, the United Nations has said, urging both sides to cease hostilities.
In what is thought to be the most under-reported war in recent times, the death toll in Yemen "underscores the need to resolve the situation", the UN said.
The war has also left around 40,000 people wounded, according to the UN. The report came as UN Special Envoy for Yemen, Ismail Ould Cheikh Ahmed, met President Abdrabbuh Mansour Hadi on Monday (16 January) in the Yemeni port city of Aden.
"The current political stalemate is causing death and destruction every day. The only way to stop this is through the renewal of the Cessation of Hostilities followed by consultations to develop a comprehensive agreement," Ahmed said.
"Yemen's political elites have a responsibility to shield people from further harm, protect their country's future and commit to a peaceful settlement," according to a UN press statement.
The conflict between the Houthi rebels and the government escalated in March 2015 when Saudi Arabia started extending support to the Yemeni government. The conflict is characterised as a proxy war between Sunni forces in Saudi Arabia and Shia Muslims in Iran.
Since then "the estimates are that over 10,000 people have been killed in this conflict and almost 40,000 people injured," the BBC cited UN humanitarian coordinator for Yemen, Jamie McGoldrick, as saying.
However, these figures reportedly do not include the numbers that hospitals and health centres have recorded. Hospital records are thought to include most of the fighters from both sides of the conflict.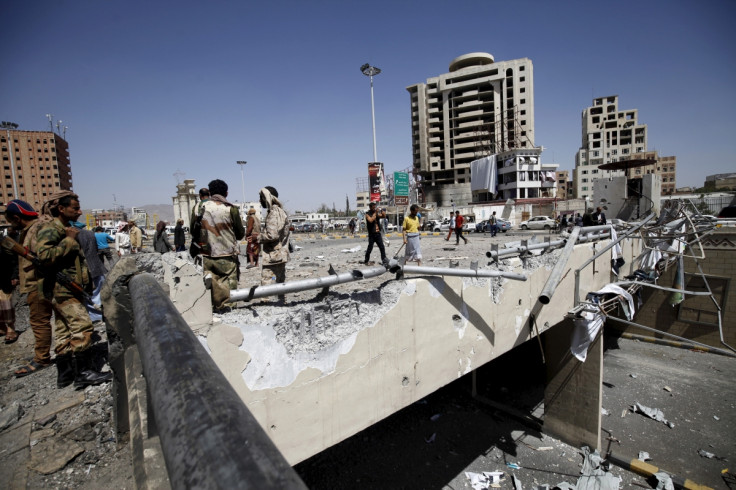 The UN report added: "There's been a huge humanitarian cost." It also estimated that nearly 19 million, constituting 80% of the population, are in dire need of humanitarian aid. More than three million people have also been displaced in the country that is already the Arab world's poorest.
"There are seven million people who don't know where their next meal is coming from," McGoldrick added.
The severity of the conflict has made the UN list the Yemen war as one of the world's worst humanitarian crises.
Ahmed is reportedly hoping for a renewed peace plan after a previous proposal for a new unity government was rejected by the Yemeni president. The draft agreement by the UN called on the Houthis to withdraw from the Yemeni capital Sanaa and other cities in the northern region.
Ahmed is expected to report on the crisis to the UN Security Council later this month.