Syria Civil War: Lebanon Clan Kidnaps 20 Syrians after Son Snatched by FSA Rebels
Meqdad clan takes revenge on Syrian rebels for kidnap of alleged Hezbollah fighter Hassan Salim al-Meqdad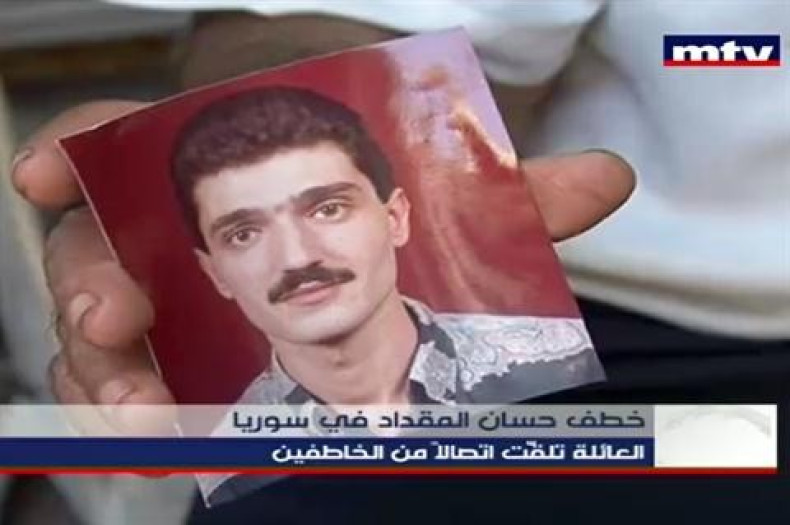 A prominent Shi'ite Muslim clan in Lebanon has abducted more than 20 rebels with the Free Syrian Army (FSA) in retaliation for the kidnapping of a relative.
Maher al-Meqdad said that more than 20 Syrians had been seized overnight in Lebanon, including a lieutenant who deserted from President Bashar al-Assad's army to join the rebels.
Those who were not FSA fighters had been released, he added.
The rebels were taken hostage after a member of the al-Meqdad clan was snatched in Syria.
Hassan Salim al-Meqdad, 37, was being held by the FSA who posted an online video of him saying he was a member of the Lebanese group Hezbollah and was in Syria to fight in support of the regime.
Hezbollah, an ally of Syrian president Bashar al-Assad, said Meqdad did not belong to its movement. His family insisted he had been living in Syria for over a year and a half and had not taken part in the fighting.
"We don't care what is happening in Syria. We respect democracy. We just want our son to come back to Lebanon safely," Maher al-Meqdad said.
They family has warned they will hold the rebels until their relative is freed.
Initial reports said the clan had captured 20 FSA rebels but later accounts revealed another three rebels had been abducted, including the son of a high-profile Syria financier.
The Meqdads said their successful operation was helped by other influential clans.
Tensions were likely to escalate further after the family warned that they were holding Qatar, Saudi Arabia and Turkey responsible for the abduction of their relative and threatened to target citizens from those countries.
Bassam al-Dada, FSA political adviser, said the hostages were not FSA rebels but ordinary Syrian citizens. He threatened to execute the alleged Hezbollah captive if the Syrians detained in Lebanon were not released.