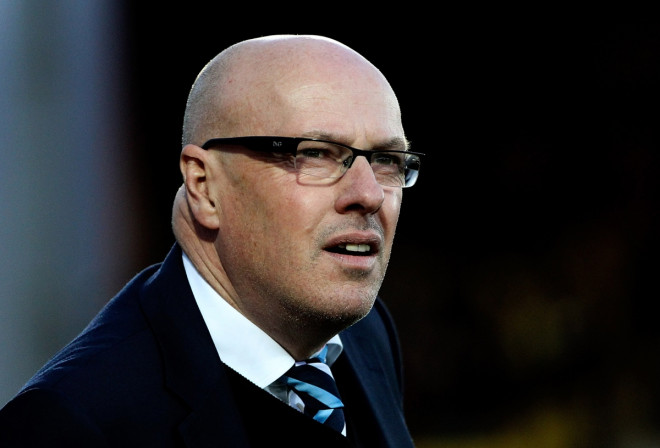 Leeds United manager Brian McDermott has appealed to new owner Massimo Cellino for time to inspire the club to promotion back to the Premier League.
Cellino has targeted promotion back to the top flight in time for the 2015/16 season but amid uncertainty regarding the club's future, United have endured a troubled campaign in McDermott's first season.
Having suffered 20 league defeats this season Leeds hover 10 points above the relegation zone in 16th and are not yet assured of their Championship status.
Victory against Blackpool at the weekend was just Leeds' second since early February but McDermott has issued a desperate plea to Cellino for time to turn the club's fortunes around.
"He's his own man," McDermott said. "He'll do what he thinks is right, and rightly so. He's the owner of the club.
"But I've won this league. I've won it in a stable environment. You're not talking about a manager who hasn't. I've also been in a play-off final and I had a 50 per cent win ratio in this league (with Reading) so I know what's required.
"I haven't got that at Leeds but it's where we have to get to. Given an opportunity, I feel so strongly that I can do it."
Having been sacked upon Cellino agreeing in principal to become the new Leeds owner before being reinstated, McDermott's future is uncertain though the Italian owner has issued his own backing of the boss.
Cellino's has earned a ruthless reputation as an owner with Cagliari, and sacked the 36th manager of his tenure at the Italian club earlier this month.
"I could have walked away in January but the thought never even entered my head," McDermott admitted. "I've been to some tough places but it never entered my head.
"It's got nothing to do with money. I'm manager of Leeds United. Why would I want to leave or even consider leaving a job like that? Where am I going to go from Leeds United if I walk away? That's the thing. It means too much to me."