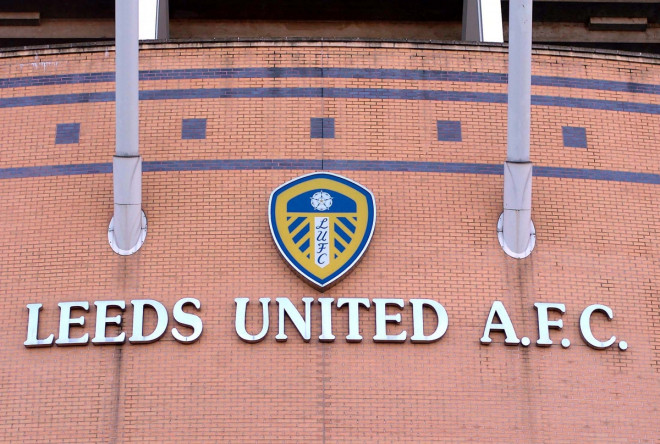 Leeds United remain locked in discussions with The Football League ahead the governing body's decision regarding Massimo Cellino's proposed takeover at Elland Road.
The Italian must pass the league's "fit and proper" owners test ahead of being allowed to take majority control at the Championship club but already possesses two criminal convictions and is due in court next week regarding allegations over tax evasion.
The Football League are expected to rule on the ownership situation at Leeds, who announced in February that Eleonora Sport has agreed a 75% stake-holding at the club, following weeks of negotiations between the two parties.
"Since it was announced on February 7 that a deal had been agreed for Eleonora Sport to purchase a 75% stake-holding in the club, subject to Football League approval, we have been working closely with the governing body's requests for information to satisfy the process," a statement from current owners GFH Capital read.
"We know it is frustrating for our supporters, but please rest assured that Eleonora Sport and GFH Capital are co-operating fully with the Football League's requirements and are working towards a conclusion.
"GFH Capital remains in full control of Leeds United until such time that the share transaction is ratified by the Football League. We all want to see matters concluded as swiftly possible so we can concentrate on the future.
"David Haigh has left his role within GFH Capital in order to concentrate fully on his role as managing director of Leeds United and is responsible full time for the day-to-day business operations. David has the full support of both GFH Capital and the club's board."
Since an agreement was reached last month Cellino has been funding Leeds loan signings of Jack Butland from Stoke City and Connor Wickham from Sunderland while United's debt has also been reduced by the current Cagliari owner.
However, should the Football League rule against the 57 year old Cellino says he will abandon attempts to takeover Leeds – leaving the club's immediate future in uncertainty under the guidance of GFH Capital.
"I have been humiliated quite enough so far," he told The Guardian. "At this point I wonder why I have been treated so badly after paying the salaries and debts over the past two months.
"I will wait until a decision by the League. If I am not accepted, I will go away silently like I came. I am too old to fight wars which are not mine."
The doubt over the ownership at Leeds has been accentuated by a run of five games without a win under reinstated boss Brian McDermott, who was initially sacked upon Cellino originally agreeing to take over at the club.
Following the 4-2 defeat to Reading on Tuesday night which leaves Leeds 11 points off the play-offs, McDermott called for clarification over his side's future.
"We would love to get some stability at the club so we can move forward," said McDermott.
"Uncertainty over the future ownership has been dragging on for such a long time that there is apprehension around the place and the main conversation is about the ownership.
"I know it is a results business but we have had no stability here for a long time. Obviously it would help if the manager knew who the owner was going to be."