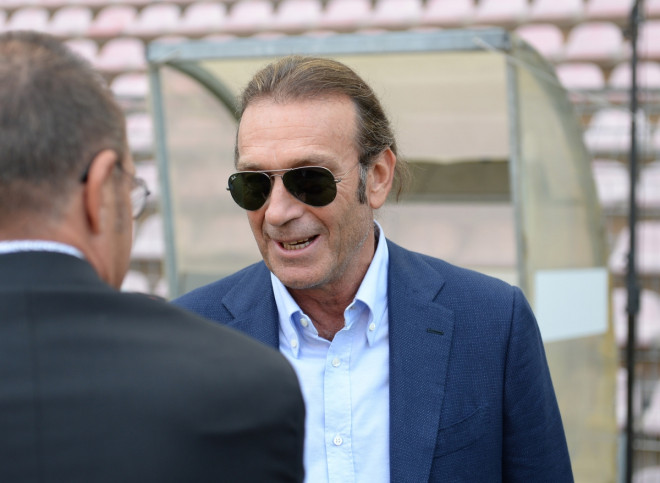 Leeds United owner Massimo Cellino continues to oversee operating expenditure of £100,000-per day it has emerged following a meeting with the supporters trust as damaging details regarding the clubs finances continue to surface.
The Italian owner has pledged to cut costs including the club's wage bill this summer following Gulf Finance House Capital's haphazard reign as owners of the west Yorkshire club.
After being hit by a winding-up petition by Sport Capital, a company with which former managing director David Haigh is associated with, Leeds supporters trust met with Cellino on Monday to discuss the club's future only to be hit with troubling reports concerning the financial situation.
"Mr. Cellino pulled no punches when he explained to us that he had taken on huge debts from the GFHc era and an operating deficit of alarming proportions," a LUST statement said.
"Firstly, Mr Cellino told us the club is spending well over £100,000 a day on operating. Secondly, he informed us that the upcoming season ticket sales had been mortgaged prior to his arrival, but since taking over he had settled the loan in question.
"Mr Cellino told us he had been working hard on analysing the situation and that he had plans to restructure the club from all angles, looking at costs and methods, with a view to improving the club's financial performance and viability. He also stated he was committed to doing so while investing sensibly in improving the quality of the squad."
Cellino has targeted winning promotion to the Premier League in time for the 2015/16 campaign however must overhaul a squad which finished 15th under Brian McDermott, 15 points adrift of the play-off places.
With Cellino hopeful of adding to the squad in order to achieve a return to the top flight next term, former Leeds player and manager Eddie Gray is confident the club are in the right hands.
"There always seems to be some sort of financial issue that's going on but I think the new owner is trying to put things in place and get things moving." Gray said.
"The club have got to look at finances and I don't know what the long term plans are for Thorp Arch
"With Massimo Cellino, it doesn't make any difference how much money you've got as you can still lose a lot if you don't do things right.
"He's a businessman and time will tell the direction he is going to take the football club in. The important thing is going to be what happens from a football point of view."
"The new owner has come in and he knows the finances of the club and he will do what he sees fit to get things back on an even keel.
"And the thing about clubs is – it's not just Leeds United – you can't just keep losing money week in, week out without taking some action."