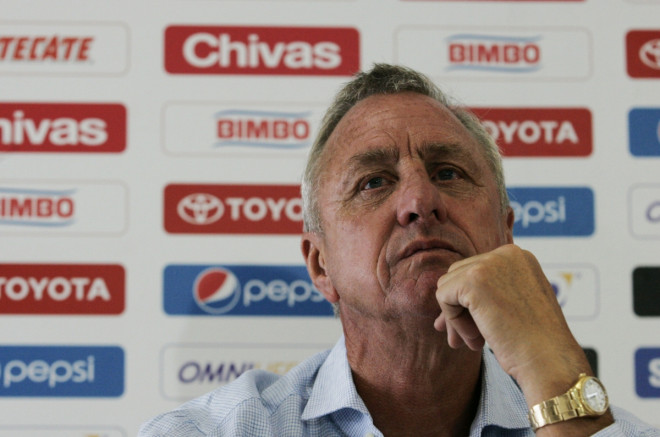 Dutchman Johan Cruyff, one of the greatest figures in the history of Barcelona, has hit out at the club's player power culture - and claimed Neymar is the club's "problem."
According to Spanish newspaper Marca, the man who led Barca to glory as both player and coach said: "At Barca and in the whole team, the boss has to be the coach. That is the reason why Pep Guardiola left the club, because of the direction it was getting into.
"Barca's problem is Neymar. He is a great player indisputably, but you cannot sign a 21-year-old player who earns more money than the rest who have won everything.
"At 21, what he [Neymar] has to do is learn, he has time for it. No-one is God at that age, that does not exist – and that is a problem for the club and for the player.
"Besides they already have the best world player [Leo Messi] and a 21-year-old player cannot be the big figure. This is impossible in football."
Cruyff talked to the press after playing a charity match in Kuala Lumpur organized by the Laureus Awards, which saw former players and coaches such as Michael Laudrup, Fabio Capello and Michel Salgado take part.
He added: "For me is not a problem that a [wage] gap exists – it is a problem for Barca because it creates a conflict situation.
"It [Neymar's issue] should not have to influence the direction of the dressing room, but is difficult to control."
About Tata Martino's role, the 66-year-old said: "It will always be based on the results but also depends heavily on the coexistence" of internal and external issues.
Cruyff, who guided Barcelona to their first-ever European Cup in 1992, has created a stir in Catalonia just days after the vital victory over Real Madrid at the Bernabeu.