Legend of Zelda Hacked to Let Players Play as Princess
'Zelda Starring Zelda' swaps male character for female one
An artist and animator has hacked into Nintendo's original The Legend of Zelda game and replaced the appearance of the game's male character, Link with the avatar of the eponymous damsel in distress Princess Zelda.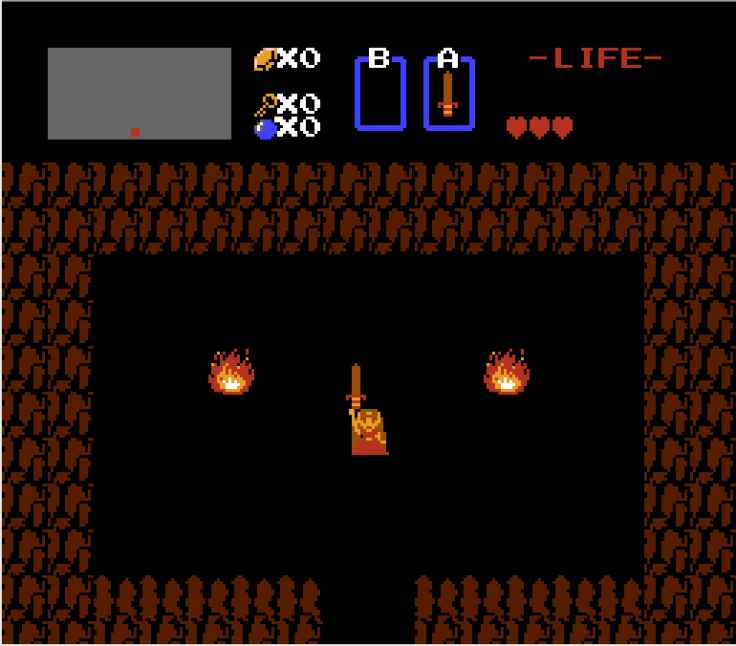 Hobbyist and blogger Kenna W. says she was inspired by the work of Mike Micka, a computer programmer who recently rejigged the 1981 version of Donkey Kong so that his daughter could play as the female character Pauline as opposed to Mario, or Jumpman, as he's known in the game.
"I read about that awesome dad who edited Donkey Kong to let his daughter play as the Princess," Kenna W. wrote on her blog. "I wished I had someone who could have done that for me. Then I remembered. I'm an adult now. If he could work it out, I could too.
"I'm a hobbyist animator and my boyfriend is a professional video game programmer. I sent him the article and I asked, 'How do I do this?'"
W explains that it was her inability to play as the Princess first time around which inspired here to do this: "I played my first Zelda game when I was pretty young, and at the time, I thought the game did star Princess Zelda. The game was fun, but I was bummed out that I never got to play as Zelda."
Replaces
W's hack not only changes the player character to look like Zelda, it also replaces the Zelda avatar with the appearance of Link, so that, rather than playing a male hero rescuing a damsel from a tower, you are a woman saving a man.
"When I got to the end of the game, I took a screen capture and sent it to [my boyfriend]," W continues. "He was strangely quiet. 'My first thought' he told me later, 'was 'Link, why are you standing there? Just jump over the flames.' But I guess that's the point isn't it? The gender in games thing."
Gender representation in videogames has been a hotly debated topic recently. Crystal Dynamics' reboot of Tomb Raider, which recasts iconic sex symbol Lara Croft as a younger, intelligent woman has received superlative reviews for its depiction of women and is currently at the top of the UK game chart.
Anita Sarkeesian's internet series Women vs. Tropes in Games, which discuss sexism and gender bias in the game industry has also launched recently with the first episode so far clocking up more than a million views on YouTube.
"It feels really good to play as Zelda," says Kenna W, "I feel like I connect with her character better. My friends have all had very strong emotions to the switch of Zelda and Link - all positive so far. A male friend of mine said he teared up when he saw Zelda holding the sword over her head. Another friend told me she couldn't wait for her baby daughter to be old enough to play as Zelda."
W. has uploaded the patch that switches Zelda and Link to her Google Drive where it is available to download for free.
© Copyright IBTimes 2023. All rights reserved.