Former Arsenal goalkeeper Jens Lehmann has revealed that he was surprised when he heard that the Gunners had signed Shkodran Mustafi for €40m (£34m, $44m) as he never expected Arsene Wenger to spend that amount of money on a defender. The Gunners made three major signings in the recently concluded transfer window, with Granit Xhaka and Lucas Perez being the other two who made their way to the Emirates.
Lehmann was at the Emirates for the charity game between the Arsenal legends and Milan Glorie which the Gunners won 4-2 owing to a hattrick by Kanu and a signature finish by Robert Pires from a Freddie Ljungberg pass. The Premier League is currently not in session owing to the international break and will resume next weekend, with the north London club set to face Southampton at the Emirates.
Mustafi and Perez are both likely to feature in the fixture with Olivier Giroud and Mesut Ozil, who were mostly on the sidelines in the opening three games after being given an extended break by Wenger for their travails in the Euros. Lehmann, who was part of the invincible squad in 2003-04, revealed that Wenger is one of the best managers in the world when it comes to making money for the club and that his current splurge was something away from the norm.
"It's unlike Arsenal to sign a defender for almost €40m - I'm surprised," Lehmann said, as quoted by Goal. "I think he's probably the most successful manager in making money for the club. He's always taken part in the Champions League, buying cheap and selling expensive.He was a major player in setting up the new stadium and at the same time always playing Champions League football."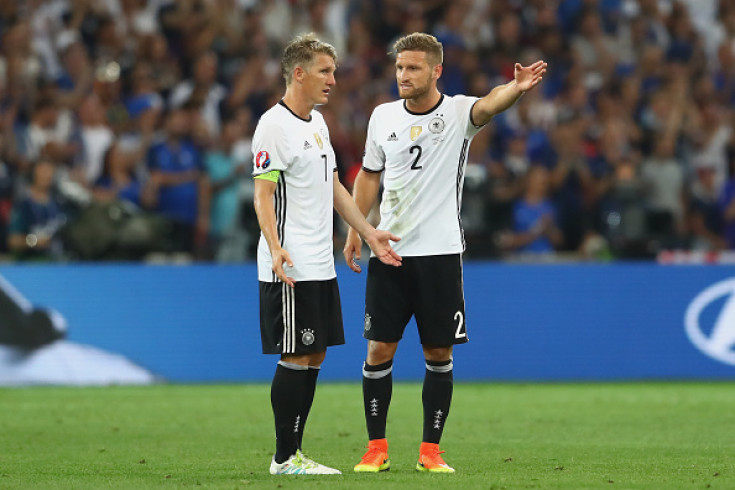 Mustafi suffered an injury scare in Germany's friendly game against Finland but finished the entire 90 minutes amid apprehension that he may not be able to take the field for the Gunners next weekend. However, the player confirmed that he has had no setback and will be available for selection against Southampton.