Robbie Savage believes it is a massive gamble by Arsene Wenger to send Jack Wilshere on a season-long loan to Bournemouth as the Gunners may need him midway through the season if Arsenal go through an injury crisis. Wilshere spent the major part of last season on the sidelines with a broken foot and needs to play week in and week out if he has to build his fitness and get back into the England national team.
The Gunners are well represented in midfield, with Mesut Ozil, Aaron Ramsey, Santi Cazorla, Granit Xhaka, Francis Coquelin and Mohamed Elneny competing in that position. Alex Oxlade-Chamberlain and Alex Iwobi can also slot into the middle in case of a crisis but Savage believes that the Gunners could have done with the talent of Wilshere in the middle.
Arsenal have failed to make it out of the round of 16 in their last six attempts in the Champions League and Savage insists it will not be any different this time around. The former Manchester United player believes Wenger has got this transfer decision wrong and he should have kept an option of bringing him back in January so that they can challenge on all fronts with enough players in the middle.
"Jack Wilshere's decision to go on loan at Bournemouth was brave, and I hope it reignites his career. But it says even more about Arsenal that they are prepared to let him spend the whole season at the Vitality Stadium. It makes you wonder if the Gunners really see him as part of their first team in future," Savage said in his column with the Mirror.
"But I hope Arsenal do not look back in anger come March, when they will probably get knocked out of the Champions League in the knockout phase as usual, and regret sending Wilshere on a year-long sabbatical to the south coast because they are short of bodies. They are not so gifted that they can wash their hands of his obvious talent without so much as a backward glance.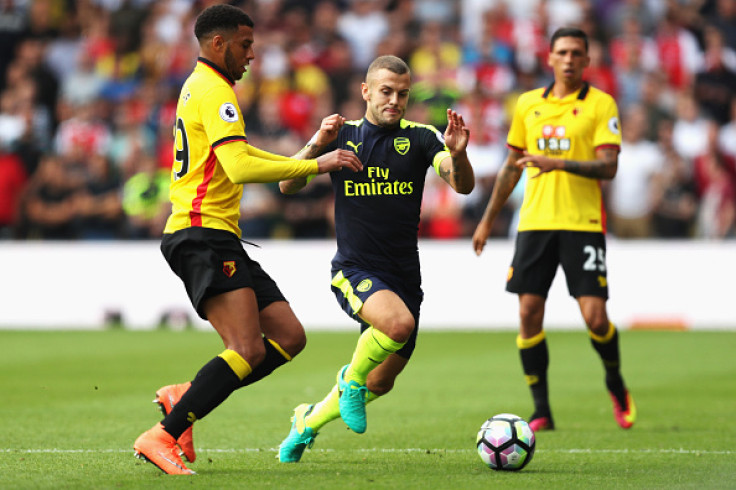 "And at 24, Wilshere has not suddenly become a bad player. For me, Wenger has more to lose from this arrangement, and I hope he doesn't live to regret it," he added.