Jamie Vardy has revealed that he and his family have received death threats in the aftermath of Leicester City's decision to sack Claudio Ranieri.
Ranieri was sacked by Leicester in February, just nine months after remarkably leading the Foxes to their first ever Premier League title. However, the 2016/2017 season was anything but a fairytale.
Leicester languished in the 17th place, just one point above the relegation zone and two points above 20th place following Ranieri's last league game in charge.
After the Italian's dismissal, however, Leicester have seen an improvement in form under new manager Craig Shakespeare, winning their next three league games in a row as well as overturning a 2-1 first leg defeat to Sevilla to go through to the Champions League quarter-final stage.
While there is still a debate as to whether Ranieri's sacking was the right move, fans and media alike feel the Leicester players orchestrated the 65-year-old's sacking. Vardy previously insisted that the players were not involved in his departure but that has not stopped he and his family from allegedly receiving death threats.
"It is terrifying," Vardy said as quoted on BBC. "I read one story that said I was personally involved in a meeting after the Sevilla game when I was actually sat in anti-doping for three hours."
"But then the story is out there, people pick it up and jump on it and you're getting death threats about your family, kids, everything. When people are trying to cut your missus up while she's driving, with the kids in the back of the car, it's not the best."
Vardy also clarified that neither he nor the Leicester players went behind Ranieri's back, stating that if there ever was an issue, they would bring it up to the gaffer.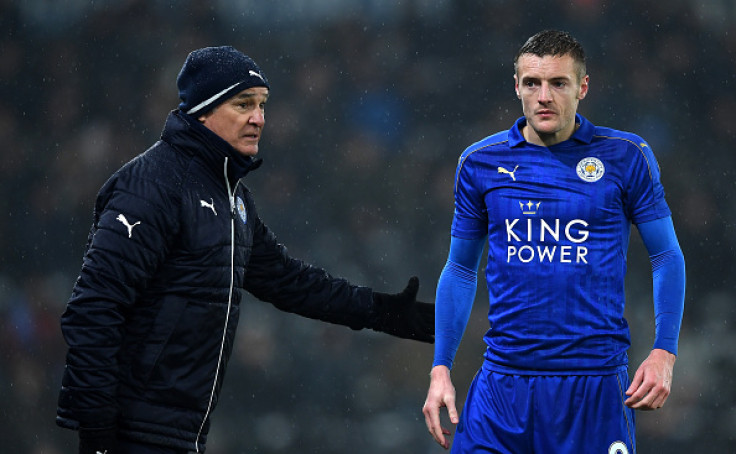 "If there was an issue, you went and did it in the gaffer's office or you went and did it on the tactics board, because he was happy for you to come in and put your opinion across," he added. "The stories were quite hurtful to be honest with you. A lot of false accusations were being thrown out there and there was nothing we, as players, could do about it.
"We just had to put it to the back of our minds and concentrate on the football."