Leicester City are collaborating with Uefa and Spanish authorities to discover the "full facts" behind Wednesday's (12 April) ugly scenes involving sections of their travelling support.
Travelling fans were involved in a series of clashes with Spanish police ahead of their Champions League quarter-final clash against Atletico Madrid in the Spanish capital.
The Premier League champions suffered a 1-0 defeat at the Vicente Calderon on Wednesday but can turn things around when they welcome Diego Simeone's side to the King Power Stadium next week.
However, ugly scenes unfolded before kick-off in Madrid's Plaza Mayor, with BBC confirming police charged sections of the Leicester supporting, wearing body armour and wielding batons.
Videos posted on social media showed Leicester fans chanting "Spanish b*******, Gibraltar is ours," during the fracas, in relation to ongoing negotiations between the UK and Spain regarding the country's status as a British territory. Blue smoke bombs were also set off, while some fans were also seen throwing objects towards the police line.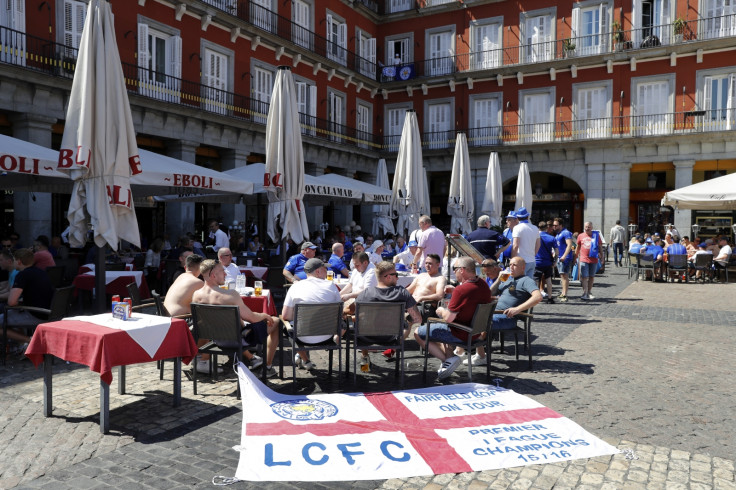 Spanish police confirmed eight Leicester fans were arrested for what they described as "causing a mess".
A Leicester City spokesman said: "We are working with Uefa and the local authorities to establish the full facts of what took place and the reasons for the police response. We will also be liaising with travelling supporters before deciding on any course of action."
Atletico lead at the half-way point in the tie thanks to a contentious penalty scored by Antoine Griezmann.