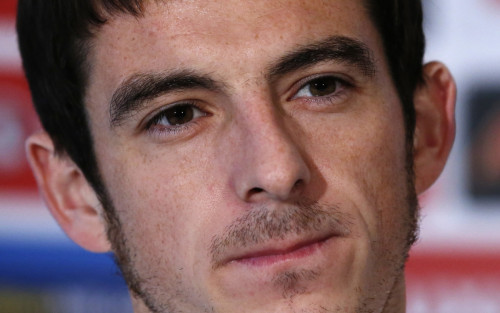 Everton full-back Leighton Baines has ended speculation regarding Manchester United's interest in making a third bid for the England international by signing a four-year contract which manager Roberto Martinez has heralded as an "incredible boost" for the Merseyside club.
The confirmation of the 29 year old's commitment to The Toffees for the fulcrum of his career comes on the eve of the Merseyside derby against Liverpool on Tuesday and is significant blow to former manager David Moyes, who brought Baines to Goodison Park from Wigan Athletic.
Having lured Juan Mata for a record fee in January, United had been linked with making a third bid for Baines, whose deal was set to expire in 2015, having had two offers rejected in the summer.
However, Everton have secured a real coup in confirming the retention of Baines on a four-year contract.
Martinez said: "Finally I can give some good news. It's a phenomenal boost for ourselves that Leighton Baines has signed a new contract and as you can imagine to have Leighton Baines secure and the best years of his career at Everton is means a lot especially in this January window that we're all talking about.
"Having a strong squad and going into the second half of the season as strong as we can be we're all excited; that's an understatement.
"For Leighton Baines we're been able to secure his long-term future at the football club and we're all looking forward to this second half of the season to have his experience, his maturity and no-how in our squad.
"It's long-term so it's for the next four years. He's just turned 29 so in such a specialised position it gives us a great boost and I know the fans will be delighted because Leighton is more than a footballer and what he represents it a strong intent of trying to progress and trying to get stronger and Leighton will bring all of that on the football pitch.
"Leighton has the World Cup around the corner, you're looking at a consistent performer that he is. Not many players can play 38 games in the league two seasons out of the last three.
"You look at how important he is with his daily standards and influence that he has on the younger players. I am just looking at what Leighton can do in the next four years in this dressing room. It's as good as it gets. He's one of the best left-backs in European football and the best is still to come. It's an incredible boost."
The news is a significant boost to Everton's hopes of finishing in the Premier League top four, while it is a blow to United, who had hoped to ride on the wave of momentum following the addition of Mata by landing another big name deal in the summer transfer window.
United boss Moyes has made no secret of the fact he wants to add to his resources at left-back, but it may remain that the club will up their pursuit of Southampton's Luke Shaw.