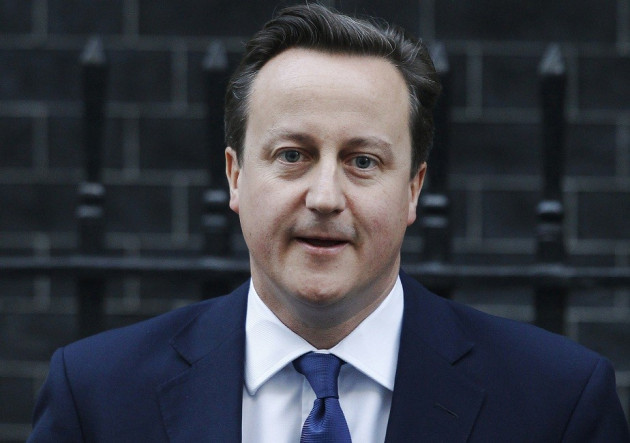 David Cameron rejected legally regulating the press in his response to the Leveson report.
Lord Justice Leveson said that press regulation statute was essential to implement the change needed in media culture but the prime minister disagreed on principle.
"It [would be] an enormous step to take and we have to think about it very carefully before taking that approach," he said.
"I want strong independent regulation. The press should put that in place straight away."
His call for independent regulation would not necessarily fall under the Ofcom remit as advocated by Leveson.
Deputy PM Nick Clegg shattered coalition protocol by issuing his own statement separate from the prime minister - in defiance of normal protocol.
The Lib Dem leader went against Cameron by calling for legislation to govern the press. The fissure between the two may become a widening crack in the coalition in the weeks ahead, analysts said.
Speaking after the PM, Clegg told parliament: "I have thought long and hard about this. I'm a liberal, I don't make laws for the sake of it - and certainly not when it comes to the press.
"When I gave my evidence to the inquiry, I made the point that, if we could create a rigorous, independent system of regulation which covers all the major players, without any changes to the law, [then] of course we should.
"But no one has yet come up with a way of doing that. Lord Justice Leveson has considered these issues at length."
Media intrusion
Labour leader Ed Miliband said he hoped to change the PM's mind during upcoming cross-party talks.
Labour MPs called for legislation to underpin the new body, citing the media intrusion suffered by the family of murdered schoolgirl Millie Dowler - the case which triggered the Leveson Inquiry last year.
Former home secretary Jack Straw called for legislation to "give backing to the proposals".
"That is a Rubicon we have to think very carefully about before we cross it," said Cameron.
Coalition tensions were revealed by Liberal Democrat MP Tim Farron who told Cameron there was no Rubicon to be crossed.
Other opposition MPs warned it would be a "dereliction of duty" if politicians failed to implement the statutory underpinning called for by Leveson.
Cameron indicated his discomfort at using the law to shape the make-up of a new regulatory body. In the House, he indicated support instead for a beefed-up system of £1m fines and apologies.
Leveson's recommendation to limit exemptions for journalists under data protection law was another area in which Cameron differed.
"I'm concerned about this due to the impact on investigative journalism," he said. "I have serious misgivings on principle. We should be wary of intruding on the principle of a free press. We should think very, very carefully."
Cameron accepted Leveson's point that politicians had been too close to the press. Action was being taken to increase transparency, he said.