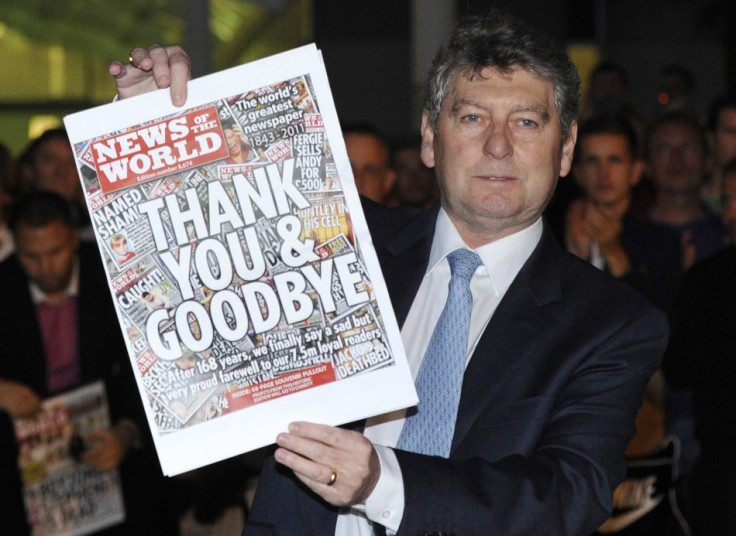 A lawyer for some of the victims of phone hacking by News of the World has given a powerful statement of evidence against the actions of the press to the Leveson Inquiry.
David Sherborne, counsel for the 51 core participants in the inquiry who have been the victims of phone hacking, outlined some of their emotional and often disturbing stories.
He asserted that the press had little care public interest stories, rather they were "hellbent on survival" in their drive to sell newspapers at whatever ethical or legal expense.
Murdered schoolgirl Milly Dowler's family felt "euphoria" as they thought she may still be alive when she went missing -- voice messages were being deleted from her mobile phone, Sherborne told the inquiry.
The crushing reality is they had been deleted by a notorious private investigator -- Glenn Mulcaire -- working for News of the World, who had been illegally accessing Milly's voicemail inbox.
"Perhaps there are no words which can adequately describe how despicable this act was," Sherborne said.
Another example of a serious invasion of privacy given by Sherborne was the publication of a secret diary written by Kate McCann, mother of missing child Maddie McCann, by News of the World.
Not even Gerry McCann, Maddie's father, had seen the diary, which was written to their missing child. It's thought the paper got it from Portuguese police.
He also cited News of the World's possible hacking of Sara Payne's phone, mother of murdered 8-year-old Sarah Payne and parents' rights campaigner who partnered with the paper.
"One of the cruellest twists to the whole story is the fact that one of the [newspaper's] most prominent targets had also been one of its most prominent supporters," he said.
In another case of phone hacking, Elle Macpherson's former adviser, Mary-Ellen Field, was blamed after damaging details of Macpherson's private life appeared in the press.
Field was sent to a clinic in America as her employers believed the pressure of caring for her disabled child and "problems with alcohol" led to difficulties at work.
The clinic sent her home after finding nothing wrong with Field and she was sacked.
It has now transpired that Macpherson and those close to her were victims of phone hacking, Sherborne told the inquiry.
He told the inquiry of former F1 boss Max Mosley's run-in with the tabloid press.
Mosley won £60,000 in privacy damages at the High Court in 2008 over a News of the World story claiming he took part in a "Nazi orgy", which he denies doing.
His claim is that the story was preconceived and they got the faces to fit, making women pose with Nazi salutes for photos.
The mother of Hugh Grant's child received anonymous angry calls.
One told her to get Grant to "shut the fuck up" after his Question Time appearance in which he criticised News of the World, the inquiry heard.
Sherborne outlined other cases of press intrusion, involving people like Chris Jefferies, Joanna Yeates's landlord, who got a "monstering" by the press as they heavily implied he was responsible for her murder.
Jefferies successfully took several newspapers to court and won substantial damages.
"Can it really be sensibly argued that this is a simple case where checks and balances were not properly observed and that a handful of rogue journalists were allowed to run amok with the company chequebook?" asked Sherborne.
He had earlier described a "tawdry journalistic trade," slamming a "bullying" and "hounding" press, where phone hacking was an "industrial revolution" and not a "cottage industry".
"It is time indeed for change and by that I mean real change," he concluded.
Each of the 51 core participants he represents will give their own individual evidence on their experiences to the Leveson Inquiry, in addition to his statement.