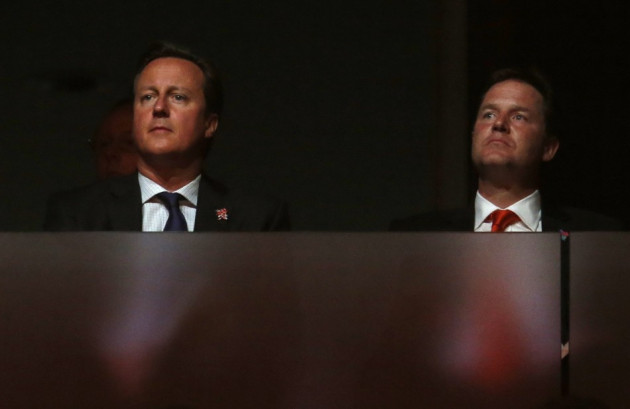 David Cameron and Nick Clegg are split over the Leveson report and could disagree in the Commons later today, according to sources in Westminster.
Both the prime minister and his deputy have seen an advance copy of Leveson's findings, and it is reported that they held a lengthy meeting last night in an attempt to create a united front ahead of the report's publication later today.
However it has now been confirmed that Clegg will make his own statement in the Commons after Cameron, suggesting he could repudiate the views of the prime minister.
Clegg has also been in touch with his Lib Dem cabinet colleagues before this morning's Coalition Committee meeting.
Cameron and Clegg are known to hold markedly different positions on the issue of press regulation, a central theme of the report. Although Cameron is "open-minded" on the issue, he is not in favour of statutory regulations as he fears they could affect the independence of Britain's newspapers.
On the other hand, Clegg is firmly in favour of establishing a parliament-controlled body to monitor press conduct.
The prime minister give his opinion during Prime Minister's Questions yesterday, telling the chamber: "A free press is absolutely vital for a democracy. Whatever changes we make, we want a robust and free press in our country.
"I think we should try to work across party lines on this issue".
However Cameron did say that the current system of regulation is not an option, telling MPs that there should be a regulatory system which people can rely on.
"People should be able to rely on a good regulatory system as well to get the sort of redress they want, whether that is prominent apologies or fines for newspapers or the other things that are clearly so necessary," he said earlier in the Commons.