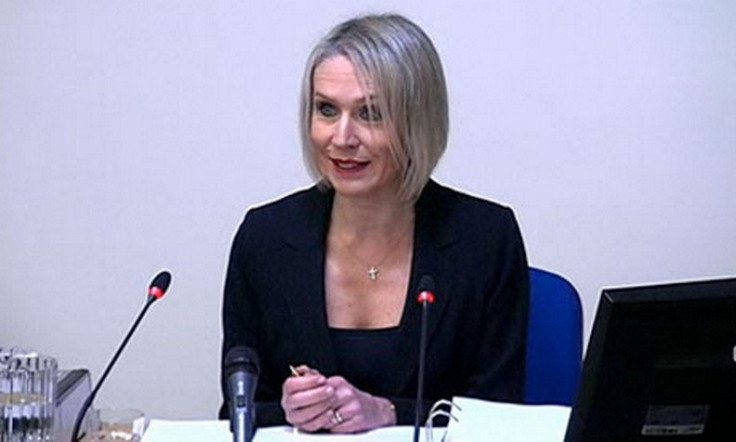 The editor of the Daily Star newspaper has been questioned as to whether the tabloid has an "anti-Muslim" agenda.
Robert Jay QC brought up the criticism of the newspaper's practices, highlighted by former Star reporter Richard Peppiatt at the inquiry into press ethics in November.
Neesom was questioned over a Star story with the headline "Muslim Thugs Aged Just 12 in Knife Attack on Brit School Boy".
"It was clear, and I don't diminish this in any way, that these were merely threats posted on Facebook, not a physical attack," said Jay.
"There's this tendentious language. The "Muslim thugs" are British, yet it's a "British School Boy". We've got this uncomfortable juxtaposition."
Neesom agreed that the story "could be interpreted that way", but argued that she was not familiar with it and had not written the headline.
"It could be said that you are resisting that interpretation of this story, which is the only possible interpretation of this story, wouldn't you agree?" Jay asked.
"I agree you can interpret it like that, which is not good," she responded. Jay went on to ask why there was a "bias" against Muslims.
"We are not biased against Muslims," she said. "This is one story and I'm frustrated that I am not aware of it. That is something we will address when we get back to the office."
When Jay mentioned the blog Tabloid Watch, which criticises the alleged agenda of the paper, Neesom admitted she had "never heard" of the site.
Jay went on to suggest that the angle of the story was chosen because it would suit the right-wing target audience of the paper, otherwise there would have been a "clamour of outrage" from readers.
Neesom said that the majority of readers who respond to articles on online forums discuss "TV shows and who fancies who".
In reference to another front page, with the headline "Muslim Thugs Burn Poppies", Neesom argued that readers would have been outraged "regardless of who did the burning".
She used a positive front page, concerning a "very brave" Muslim man who spoke out to the Islamic community on his son's death in the London riots.
She descibed the story as "very positive and very moving". When asked for more examples a lawyer representing Northern & Shell intervened, complaining that Neesom had not been given sufficent notice of the questions she would be asked in order to provide examples.
Lord Justice Leveson said he would be "happy" for Neesom to write to the inquiry with examples of pro-Muslim articles at a later date.
When asked what her thoughts were for the future of the Daily Star, Neesom said there was "a lot of work to be done."
"My vision for the newspaper is that I want to see the newspaper improve. Mistakes have been made - dreadful mistakes have been made. I really want to move on a make things right."
With regard to the future of press ethics she said that Leveson was "sure to come up with something good" as "you are far more intelligent than I am".