Bayern Munich chief executive Karl-Heinz Rummenigge claims the Bavarians have no plans to hold negotiations with rivals Borussia Dortmund, regarding the availability of Robert Lewandowski.
The 24-year-old striker, whose contract with Dortmund runs out next year, has been heavily linked with a summer move to either Bayern or long-time admirers Manchester United.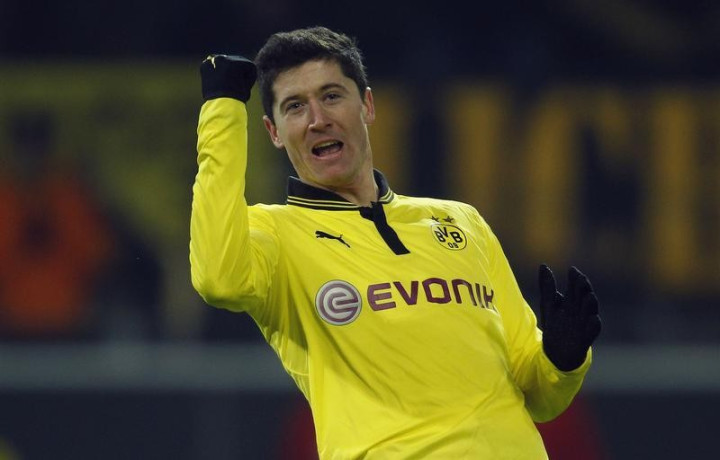 Of the two clubs, Bayern seemed to have emerged frontrunners, especially after Germany legend Lothar Matthaus claimed last week the Bavarians had already agreed a deal with Dortmund and Lewandowski would make the switch in the summer. However, the Munich club's chief has now played down speculation linking the club to the Poland international and has stated they will not be holding talks with the Borussians.
"I'm totally relaxed about the Lewandowski rumours. Bayern are not planning to hold negotiations with Borussia Dortmund over the transfer of Lewandowski," Goal.com quoted Rummenigge.
Lewandowski, who joined Dortmund from native side Lech Poznan in 2010, has made 29 appearances for the club in all competitions this season, notching 19 goals and eight assists. Dortmund general manager Hans-Joachim Watzke has expressed his delight at Rummenigge's comments.
"It's great. We also don't want to hear nothing from Bayern," the Borussian chief pointed out. Watzke had recently urged Bayern to make it clear whether they had an interest in Lewandowski.
"The whole issue is really getting on my nerves. There are two scenarios: the first is that Bayern have no interest in Robert, in which case it's all a load of rubbish. The other scenario is that they are interested, and then they have got to lift their cover at some stage and come to us with an enquiry," Watzke said.
"Bayern are usually correct and if they have any interest in a player, they will make contact. When they do that, they will get an answer. Maybe that would even surprise them, but as long as they carry on saying they have no interest or for as long as they don't do anything, then we don't care," the Dortmund general manager added.