Lewis Hamilton cuts Sebastian Vettel's F1 title lead to seven points with Belgian Grand Prix triumph
Vettel's championship advantage halved following tense battle between fierce rivals at Spa.
Lewis Hamilton held off the challenge of Sebastian Vettel to win Sunday's (27 August) 2017 Belgian Grand Prix at the Circuit de Spa-Francorchamps and trim his title rival's world championship lead to just seven points with eight races of the season remaining.
Mercedes' three-time world champion was side-by-side with the German on lap 34 after the safety car returned to the pits following a second costly collision between Force India teammates Sergio Perez and Esteban Ocon, but he managed to stay ahead and speed to victory by 2.3 seconds. It was Hamilton's 58th triumph in the 200th race of his illustrious career.
"The crowd have been amazing," Hamilton said on the podium afterwards. "It's been a strong weekend for the team.
"The support has been incredible seeing the British fans all weekend. Sebastian put up a great fight but this is what I came here to do and I did it."
Vettel never really mounted another sustained assault during the closing laps and eventually crossed the line in second.
"It was really intense," he said. "I was waiting for Lewis to make a mistake, he didn't. He was waiting for me to make a mistake but I didn't.
"I was fearing I was not close enough but I was too close. We've done good steps forward and we can look forward to next week, our home race [in Monza]."
Red Bull's Daniel Ricciardo claimed the final podium spot and Kimi Raikkonen - who served a 10-second stop-go penalty for apparently ignoring yellow flags after Max Verstappen was forced to retire for the sixth time in 12 races - taking fourth after both drivers jumped a sluggish Valtteri Bottas at the restart.
The top 10 was rounded off by Nico Hulkenberg, Romain Grosjean, Felipe Massa, Ocon and Carlos Sainz.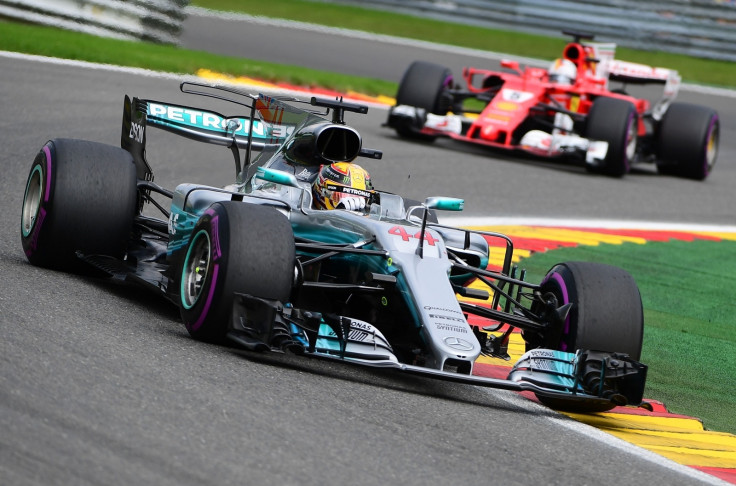 © Copyright IBTimes 2023. All rights reserved.