Lewis Hamilton has confirmed that he intends to sign a new deal with Mercedes before the end of the year. The Briton was speaking in the wake of Sebastian Vettel signing a new three-year deal to remain at Ferrari until 2021.
The three-time world champion again expressed his dream to drive for Ferrari but admitted defeat about it happening anytime in the near future following the German's new long-term deal.
Hamilton is in his fifth year as a Mercedes driver and his current contract expires at the end of next season. Toto Wolff revealed recently that the team have no intention of talking about an extension with the Briton until after the end of the current campaign.
The Mercedes motorsport boss is keen for his driver to fully concentrate on his ongoing Drivers' championship battle with Vettel, whom he currently trails by seven points. Hamilton, however, remains unconcerned by Wolff's comments or Vettel's new Ferrari deal as he believes a potential extension is just a formality, something he expects to happen either in the second-half of the season or by the end of the year.
The 31-year-old also made it clear that he is not looking at other options and remains fully committed to his current team with whom he has won two titles in the last three years.
"It doesn't really change much for me because l plan to extend with the team, which we will do as some point in the second half of the season or towards the end of the year," Hamilton said ahead of the Italian Grand Prix this weekend (3 September), as quoted by Sky Sports.
"I know Toto has said we should wait until the season because that's generally what we like to do.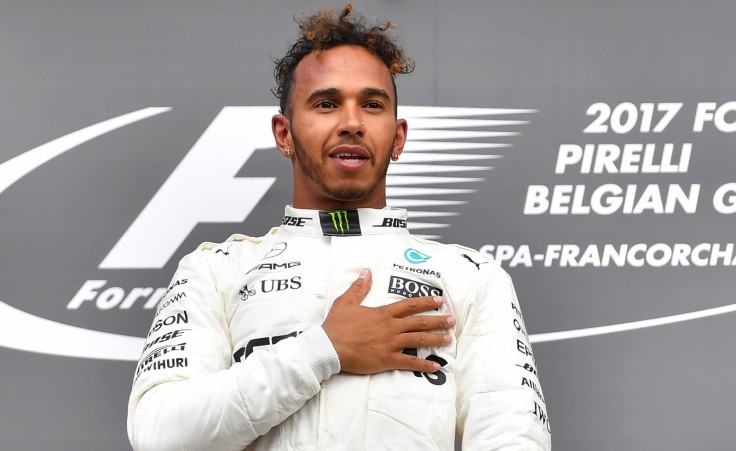 "There's no rush and l still have another year. The last contract went all the way into midway through the year [it was due to expire]. I know the team are committed to me and l've never picked up the phone and spoken to other teams," the former McLaren driver explained.
"I'm not trying to weigh up my options and if l was l would phone up Toto and say 'look, I am just doing due diligence and seeing what options are available.' But currently l have no plans to do that."