Williams are determined to secure the "best drivers line-up possible" for 2018 but have remained coy over the possibility of signing Fernando Alonso ahead of next season.
The British team look set to retain Canadian rookie Lance Stroll, who is reportedly worth £20m in budget to the team, while veteran Felipe Massa said his future will become clearer over the next couple of months.
Alonso, whose contract with McLaren expires at the end of the current season, has been linked with a host of teams ahead of the next, and is expected to make a decision by the end of September after revealing he has had a number of offers.
During last weekend's Belgian Grand Prix, Williams' was the latest name to be associated with the two-time world champion, but the team's chief technical officer and shareholder Paddy Lowe played down speculation.
"We haven't announced who's driving for us next year. It's something we're still working on. I'm not going to rule [Fernando] in or rule him out," Lowe was quoted as saying by Sky Sports. "There are lots of great drivers out there and we will always try to get the best ones we can."
Lowe admitted that Alonso could be the catalyst Williams need to again be among Formula 1's front-runners after failing to keep up with some of their main rivals this season. The British team is fifth in the constructors' championship, but while trailing Mercedes, Ferrari and Red Bull was partly expected, the 58-point gap from Force India was not.
"You need great drivers and great cars to win races," explained Lowe. "You have to build a car that attracts a great driver and vice versa. The better the car you have, the better the drivers you can attract.
"I've seen how important the driver is in a team. A good team needs a good driver as much as a good driver needs a good team - they lift each other."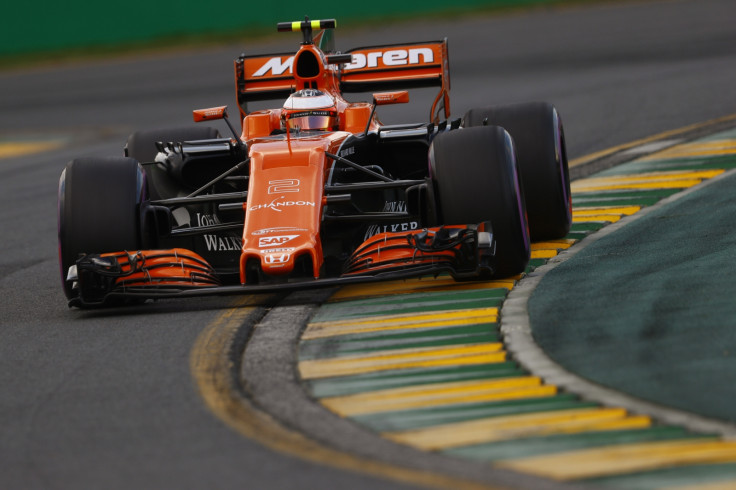 Alonso knows all too well the importance of being part of a competitive team, as he has badly struggled since returning to McLaren for a second stint with the Woking-based team. The 36-year-old, who was forced to retire in the Belgian Grand Prix on Sunday (27 August), has picked up a meagre 10 points so far this season and has not finished any higher than fifth since returning to McLaren in 2015.
McLaren have not won a race since 2012 and have been beset by technical issues this season, with the Honda engines proving extremely fragile and unreliable and the Spaniard has reportedly lost patience with the Japanese giant's travails.
A move to Williams would instead provide him the chance of driving a car powered by a Mercedes engine, the strongest on the grid. The Grove-based team appear to be the likeliest destination for Alonso, after Ferrari and Red Bull confirmed their line-ups for next season and Mercedes are expected to extend Valtteri Bottas' deal to keep the Finn alongside Lewis Hamilton.
On Tuesday (29 August), Renault's managing director Cyril Abiteboul admitted his team, one of the many to have been linked with Alonso, was unlikely to meet the standards required by the Spaniard.
"It's the future that we're worried about," he told Autosport. "He has his dynamic, I think he has urgency to be in a position to be fighting for championships again. We know that it's going to take us a bit of time to have a car that can offer that, so clearly the one thing that I would not want is to have a frustrated Fernando in a Renault car, that's for sure."