After a season which saw his McLaren team continually pick up the pieces following a series of on track incidents, Lewis Hamilton showed some front to cause confusion over his future during the offseason.
Instead of pledging his long-term future to the team he officially joined in 2006, Hamilton demanded his team build a car worthy of a championship challenge; and seemingly worthy of his continued presence at the garage.
Come the opening race of the season in Australia, despite a third placed finish, decent pace showed Hamilton's demands has been met.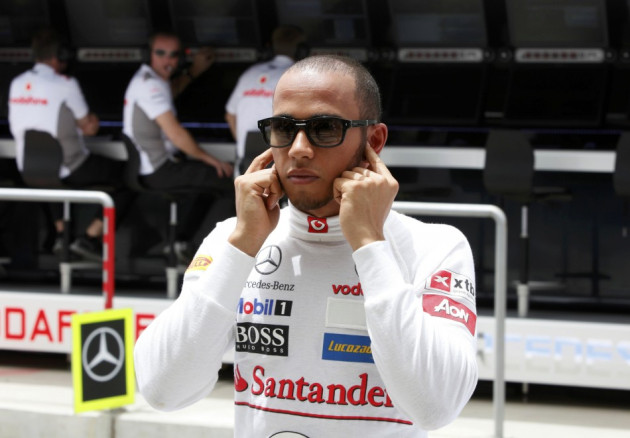 But since, the McLaren team have undermined all their good work since pre-season testing with a catalogue of errors which has disrupted Hamilton's season thus far, seen him relinquish his lead in the drivers' championship and fail to pick up a first win.
In Malaysia, with Sergio Perez having failed to regain heat in his new hard tyres, Hamilton had the opportunity to jump him from the pit lane, however with problems in peeling off a bit of masking tape delayed his release, when he did eventually re-join, instead of being in pursuit of the Mexican, Red Bull's Mark Webber was quickly on his tail.
Jenson Button was the victim of a sloppy stop from the McLaren team in Shanghai, with a 7.4 second lead eradicated as Nico Rosburg took the victory following his maiden pole.
But as Button began to struggle for race pace in the early parts of the season, Hamilton found pit stops were holding him back. All three stops in Bahrain, after the Brit qualified second, were littered with errors, which saw both Webber and Fernando Alonso jump him at the first round of stops.
After finishing eighth, the 2008 world champion demanded a full investigation.
"There should be," he said. "We gave a lot of points away today, which is what championships are lost from.
"I don't know who he is but I will go and see the guy, try and lift him up."
In Spain, another sloppy error saw Hamilton again on the back foot, this time before the race even began. Having qualified on pole, insufficient fuel remained in his car to see Hamilton return to the pits, and for a litre to be taken by FIA officials.
Having breached post-qualifying rules, Hamilton was demoted to the back of the grid; however a mature drive on race day resulted in an eighth place finish.
And to round off a succession of problems during the start of the season, from third at Monaco, Hamilton's launch failed, settings which the team advised him to alter during the procession lap, as he barely got off the line at Monte Carlo.
"I feel like I'm in the best place I've ever been," the 27-year-old said. "I'm not making mistakes and it feels great. But we haven't had a grand prix weekend where something hasn't gone wrong."
With Hamilton one of only two drivers to have picked up points in every race of this helter-shelter season, his consistency amid all the mistakes is testament to his focus and certainly proves he is at the top of his game.
However, that steadiness behind the wheel has been overshadowed by team problems, and that won't be lost on Hamilton, who will now feel he has a strong bargaining position when negotiating a new contract, should he wish too.
McLaren's problems have been emphasised by the slick operation run by the current constructor's champions; Red Bull, the only team to have claimed two race wins. If Red Bull's performance off the track can mirror that of their drivers, they can expect to be top of the podium come the end of the season. McLaren's problems mean they can't guarantee Lewis the same service; food for thought you would think.
While Hamilton was previously under pressure to produce performances that could justify an enhanced contract, now the McLaren team must up their game to keep their prized asset. At this pit-stop in the season, the Woking-based team must get to work.