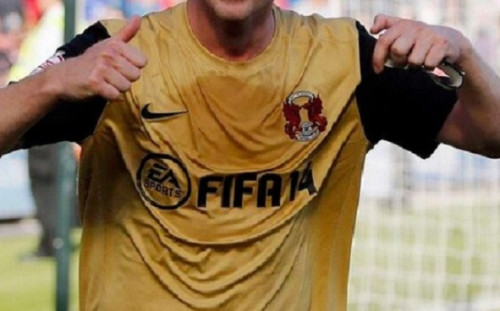 A football fan showed his love from beyond the grave by bequeathing a huge sum in his will to his favourite club.
John Burman left £150,000 to Leyton Orient – an east London currently playing two divisions below the Premier League.
The 55-year-old's gift of "unprecedented kindness" stunned everyone at the Matchroom stadium, where the O's play their home games.
The club has one of the smallest budgets in League One and regularly fails to make a profit.
The surprise windfall came to the O's after Burnham's death from cancer in 2013 and was a bigger sum than the club earned in this year's FA Cup.
In his lifetime, Burman had a season ticket for home games and followed the team on the road. Considering how many seasons Orient have spent toiling in lower league obscurity it means Burman certainly suffered for his love.
Orient chairman Barry Hearn, who is best known for his involvement in darts and snooker, hailed Burman as a "true supporter".
He said: "This is a wonderful gesture from John who was by all accounts a remarkable man.
"He was a true Orient supporter and we will be celebrating his life on Saturday, whilst the significant money he has left will ensure that his legacy lives on and the club he so passionately supported can live on and continue to grow."
'Chingford John' Burman passed away before the start of this season with Orient vying for automatic promotion to the Championship, in what has been its strongest campaign for decades.