LG has admitted it is taking a wait-and-see approach to Windows Phone 8 and 4G in the UK, while it bids to build the Nexus 5.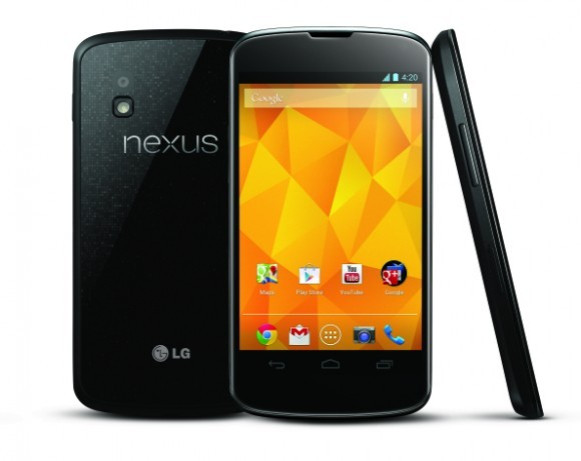 LG didn't make any major announcements at Mobile World Congress in Barcelona this week but it did confirm that it is currently in the running to build the Nexus 5 - or whatever Google called the successor to the hugely popular Nexus 4.
When asked about the follow-up to the Nexus 4, which is likely to be launch at Google's I/O conference in May, LG's UK Product Manager Shaun Musgrave confirmed to IBTimes UK that LG is currently negotiating with Google to become its latest hardware manufacturer.
Google talks to multiple partners before building each Nexus device, having prevoously worked with HTC, Samsung and Asus.
On display at LG's booth in Barcelona, the Nexus 4 was the company's biggest hit of recent times, and was created in partnership with Google as one of the flagship Android devices. Thanks to impressive specs and ultra-low cost, the phone garnered a lot of attention. However a serious problem with supply meant frustrated smartphone fans were left waiting weeks and in some cases months to get their hands on one.
Musgrave admitted that both LG and Google were to blame, with neither company expecting the phone to be such a big hit.
Musgrave said the stock problems have been sorted out right now and said the phone could get even better when Google launches the next version of Android which Musgrave confirmed will be called Key Lime Pie. It is expected to launch at Google's I/O conference in May.
Cautious
While the Nexus 4 has been an undoubted success in the Uk and elsewhere for LG, the company is taking a much more cautious approach when it comes to other devices.
While LG did have the Optimus G and Optimus G Pro on display on its stand, but there is no certainty that these LTE-enabled phones will ever be launched in the UK.
While the like of Apple, Samsung, HTC and BlackBerry have been quick to launch handsets which run on EE's 4G network, Musgrave said LG was waiting to see what the other networks offer when they finally roll out 4G to their customers towards the middle of this year.
It means LG might not launch the G and G Pro at all in the UK, preferring to waiting until the 4G market is a little more mature in this country, and they can better understand the needs of customers.
It is refreshing to hear from a smartphone company who doesn't want to be the first to market with a particular technology but instead wants to tailor its offering to what the customer might need.
LG holds a large number of important patents in the 4G field and Musgrave said it feels confident it can more than compete with other smartphone manufacturers in this area.
Windows Phone 8
Another area where LG is playing the wait-and-see game is in relation to Windows Phone 8. Recently it was rumoured that LG could be launching a WP8 phone at Mobile World Congress this year, but Musgrave said LG was in no rush.
The company is one of Microsoft's partners in the platform and launch of the first Windows Phone 7 devices in the shape of the Optimus 7. "We will wait and see how the platform goes for other manufacturers before making a decision," Musgrave said.
A very cautious approach by LG and surely not one which Microsoft will appreciate, considering it needs as much support as possible from as diverse a range of manufacturers as possible to make Windows Phone a success.