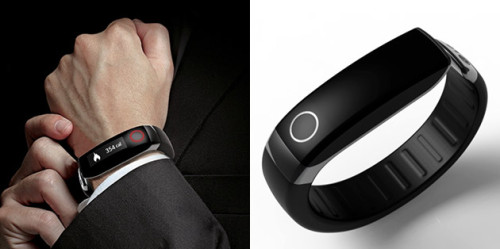 LG has announced its entry into the wearable technology sector with the launch of its Lifeband Touch and Heart Rate Monitor earphones.
The Lifeband Touch offers a lot of the features which we have seen become popular with products like the Nike Fuelband and the Fitbit Flex.
The tracker will monitor your daily activity, relaying back yhow far you have walked, how many steps you have taken and how many calories you have burned.
It differs from these other products by including a touch OLED panel which gives you instant information about your recent activity, meaning you won't have to sync with your smartphone or laptop to see how close you are to your daily goals.
Smartwatch features
LG is also borrowing a few features from smartwatches like the Pebble and Samsung's Galaxy Gear by offering you the ability to get notifications from your smartphone.
Working with iOS and Android over Bluetooth, you will be able to see notifications for texts and in-coming phone calls as well as being able to control music playback.
LG has also partnered with the best-selling fitness apps including RunKeeper, to allow you use the Lifeband Touch in conjunction with your favourite app.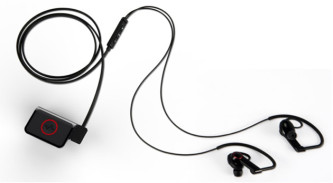 The other product introduced by LG is the Heart Rate Monitor earphones (right). As well as the working as typical headphones, the earbuds monitor your heartbeat by measuring signals from your inner ear.
The Heart Rate Monitor headphones will work in conjunction with the Lifeband Touch and combine the data to give you an overall view of your health.
Both products are going to be released in the first quarter of 2014, but LG has yet to announce pricing for either product.
For all IBTimes UK coverage from Las Vegas, make sure to visit our CES 2014 hub.