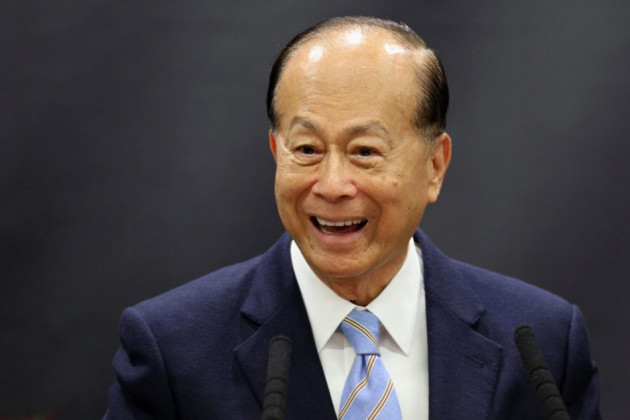 Hong Kong billionaire Li Ka-shing, Asia's richest man, is preparing a war chest to boost his European business footprint where distressed markets have already helped him make a series of purchases.
Li could rake in approximately $18bn (£11bn, €13bn) from the planned listing of Hong Kong-based retailer A.S. Watson and that of the region's second largest power supplier, Power Assets Holdings.
The sale of the retail unit could raise about $13bn, Credit Suisse estimated. Hiving off a 70% stake in the power supplier could also bring in $5bn, say sources cited by Bloomberg.
Li's moves suggest he wants to trim his investment portfolio in Hong Kong, which has struggled amid stiff competition from the neighbouring port-city of Shenzhen and an upcoming free trade zone in Shanghai.
Meanwhile, the world's biggest money manager, Blackrock is following Li's lead by reducing investments in Hong Kong because it fears that the city's property and stock markets will underperform, says Bloomberg.
Rise of China
Shenzhen is poised to overtake Hong Kong, to become the third busiest container port in the world by the end of the year. At present, the Hong Kong port trails Singapore and Shanghai.
Earlier, Li said the 28.5 square-kilometer Shanghai free trade zone, inaugurated in September, "will affect Hong Kong greatly" and that the city "risks falling behind."
At the stock exchange, companies on Hong Kong's benchmark Hang Seng Index trade at an average 10.8 times reported earnings. By comparison, the Euro Stoxx 50 index trades at 17.4 times earnings.
Meanwhile, Li's flagship real estate firm Cheung Kong Holdings has said that revenue from property sales dropped 37% year-on-year in the first half of 2013, after the government stepped up efforts to curb rising prices.
"It's no coincidence that large tycoons here are starting to or trying to divest assets," Andrew Swan, head of Asian equities at BlackRock, said on 10 October.
"Hong Kong is a very mature market," Ben Kwong, the Hong Kong-based chief operating officer at brokerage KGI Asia told the news agency.
Billionaires like Li "want to make strategic changes in a new direction," he added.
"They're seeing more opportunities in Europe compared to Asia," said Lorraine Tan, director of research at S&P Capital IQ in Singapore. "There are simply fewer opportunities in Hong Kong."
Previous European Deals
Li is an experienced player in the European M&A market.
His biggest company, Hutchison Whampoa's Irish unit, 3 Ireland, agreed to acquire the 02 Ireland mobile business for over over €780m in June.
Li's Cheung Kong Infrastructure Holdings (CKI) decided to buy the Netherlands's largest waste processor AVR Afvalverwerking for £796m earlier that month.
He bought Orange Austria in 2012 and acquired Northumbrian Water Group in 2011 in a deal worth nearly $4bn.