The Liberal Democrat leader Tim Farron has called the recent divisions in the Labour party "a tragedy for British democracy".
Speaking this morning (18 September) on the BBC Andrew Marr show, he made the case for the Lib Dems to replace Labour as a viable opposition to a Conservative government.
His comments came as former Labour leader Neil Kinnock warned against the re-election of Jeremy Corbyn in the party's upcoming leadership battle and expressed his fear that he would never see another Labour government in his lifetime.
Tim Farron said: "What we're up against is a rising populism, that is the new dichotomy in politics, populism and nationalism vs liberalism.
"Particularly the Labour party choosing to go down a populist, I would say utterly unelectable route, the Conservative government feels utterly unaccountable because of a poor opposition."
He continued his attack on the Labour Party, saying it had chosen to adopt "fantasy populist politics".
"I genuinely think what is happening in the Labour party is a tragedy for British democracy – I think even Conservative voters would feel disappointed that there isn't a proper opposition in this country," he added
"As Neil Kinnock says, we might have a Conservative government for the rest of our lifetimes, unless the Lib Dems can step up and fill the space the Labour Party has deserted."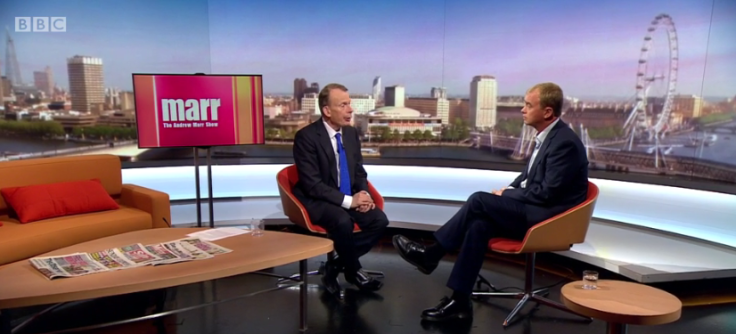 However, Farron spoke out in support of Labour leader challenger Owen Smith calling him a "reasonable, moderate guy".
Making the case for a Lib Dem opposition to the Tory government, he said: "Britain will sleepwalk out of the European Union to immense calamity to our economy, to equality, so my job, the best thing I can do is to build a progressive movement to challenge the Conservative party."
Farron made the comments as the Lib Dem autumn conference runs into its second day in Brighton.
On Tuesday, he is expected to deliver a similarly scathing review of the current state of British politics in a closing speech, in the hopes of winning over liberal voters who feel alienated by the Labour Party's internal squabbles.