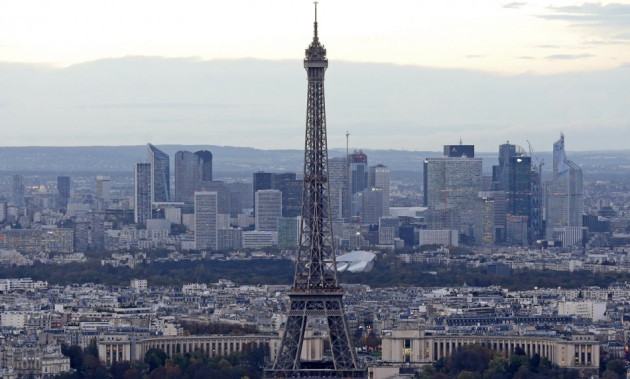 A gunman who opened fire in the Paris offices of the leftwing daily Liberation, leaving one photographer seriously wounded, has sparked a second security alert after he fired shots outside the Societe Generale's Granite Tower in the La Defense business district and took a hostage on Champs-Elysées.
The man entered the Liberation office shortly before 09.15am GMT, armed with a hunting rifle, and fired two shots before fleeing. The victim, a photographer's assistant aged 27, was hit in the thorax and in the stomach and is now in critical condition.
After the Liberation shooting, the gunman, described as a "tough-looking skinhead in bulletproof vest" by witnesses, fired shots outside the headquarters of French bank Societe Generale.
Confirms that one man opened fire in front of the SG towers. No injuries, the police are on site and investigating. — Société Générale (@SocieteGenerale) November 18, 2013
Journalists at Liberation in Paris dressed in flak jackets at the front door! pic.twitter.com/xeahaFv5s8

— Christian Fraser (@ForeignCorresp) November 18, 2013
France 2 reporter Hugo Clement reported a hostage situation on the Champs-Elysées involving the same shooter.
Prise d'otage en cours sur les Champs élysées. Selon source police, il pourrait s'agir du tireur de ce matin. — Hugo Clément (@hugoclement) November 18, 2013
On Friday, an armed man broke into the Paris offices of news channel BFMTV but did not fire.
According to authorities, the man was caught on CCTV and it appears to be the the same man that shot the photographer at Liberation's HQ.