The founder of Liberty Reserve, the most popular undergound criminal bank, has been arrested and charged with money laundering.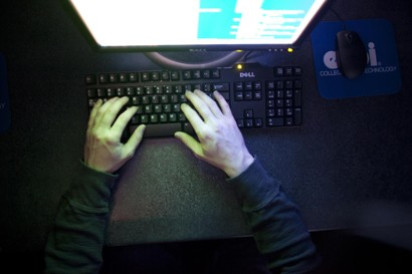 The founder of Liberty Reserve, Arthur Budovsky, was arrested in Spain on Friday and today has been charged with conspiring to conduct money laundering as well as operating an unlicensed money transmitting business.
The scope of the defendant's unlawful conduct is described as "staggering" by an indictment issued by the a court in New York on Thursday, which was unsealed on Tuesday afternoon. Budosky was arrested by Costa Rican authorities who were working in conjunction with US officials.
Budosky was named in the indictment along with six co-defendants: Vladimir Kats, Ahmed Yassine Abdelghani, Allan Esteban Hidalgo Jimenez, Azzeddine El Amine, Mark Marmilev and Maxim Chukharev.
Liberty Reserve was established in 2006 and was designed "to help criminals conduct illegal transactions and launder the proceeds of their crime." It offered anonymity to those using it, meaning it attracted everyone from those selling drugs online to cyber-criminals renting out their botnets to customers.
The first indication that the service was being shut down came on Thursday when it went offline. According to security researcher Brian Krebs, in serveal prominent cyber-crime forums anxious discussions took place between cyber-criminals worried about losing money lodged in their accounts, with one suggesting he stood to lose $25,000.
The website is online again but visitors now see the message below saying "This Domain has been seized" featuring badges from the US Treasury Department, US Secret Service and the Department of Homeland Security.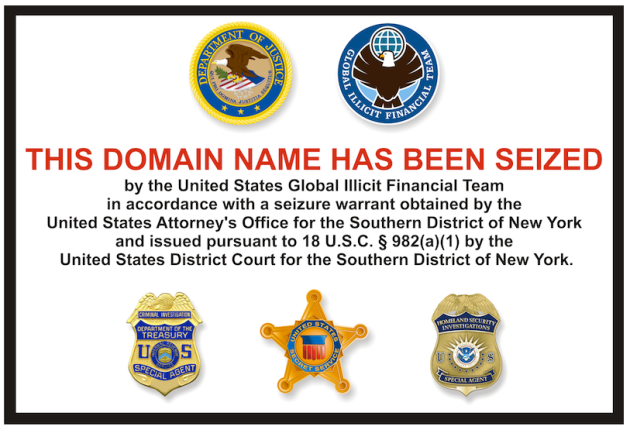 Figures
The figures involved highlight just how popular the service was. Liberty Reserve is estimated to have over 1 million users worldwide, 200,000 of which are in the US alone. The service was processing more than 12 million transactions annually with a combined value of over $1.4 billion.
Since it was set up in 2006, Liberty Reserve is estimated to have processed 55 million separate financial transactions, laundering more than $6 billion in the process.
The indictment said Liberty Reserve "attracted and maintained a customer base of criminals by making financial activity on Liberty Reserve anonymous and untraceable."
It was the financial hub of the cyber-crime world facilitating the likes of credit-card fraud, identity theft, child pornography and narcotics trafficking.
Beginnings
The company was founded from the ashes of a previous exchange - Gold Age - which was run by Budovsky and co-defendant Vladimir Kats. Gold Age operated as an "exchanger" for E-Gold, then the most popular digital currency in operation.
I n December 2006 Budovsky and Kats were convicted in New York of operating an unlicensed money transmitting business, with E-Gold's founders being charged with similar offences at the same time.
Following his conviction, the US authorities claim Budovsky set about building a digital currency that would succeed in eluding the law where E-Gold had failed. The principal method of evading the US law enforcement was to establish Liberty Reserve outside of the United States, in Costa Rica.
Late in 2006 Budovsky and another co-defendant Ahmed Yassine Abdelghani incorporated Liberty Reserve and along with Kats set about building and expanding the exchange so it would attract more and more of the criminal element.
Liberty Reserve expanded rapidly, filling the hole in the market left by E-Gold and in a short period of time became the "predominant digital form of money laundering used by cyber-criminals worldwide."
In a further bid to evade prosecution by US authorities Budovsky renounced his US citizenship in 2011, becoming a Costa Rican citizen in the process. In doing so, Budovsky told US authorities he was concerned that the "software" his "company" was developing " might open him up to liability in the US.
Anonymity
The key to Liberty Reserve's success was its anonymity. In order to open an account, all customers had to provide was a valid email address, with all other information (such as name, location, date of birth) not verified in any way.
Customers could then buy some Liberty Reserve currency, commonly known as LR, by using third-party "exchangers." These exchangers allowed customers to transfer money to or withdraw money from their Liberty Reserve accounts. It meant Liberty Reserve could not collect any information about its customers and could claim no knowledge of what was happening on their exchange.
Once you had an account set-up and had some LR currency, you were able to anonymously send and receive payments to and from other users. Liberty Reserve even offered a "shopping cart interface" for "merchants" websites who wanted to accept LR as a currency. The types of websites using this feature were overwhelmingly criminal in nature according to the US authorities including those selling stolen credit cards and personal identity data, computer hackers for hire and underground drug-dealing websites.
Liberty Reserve made money by taking 1% of all transactions made, while the exchangers charged up to 5% of the funds being exchanged.
"Money laundering operation hackers use"
The authorities say those involved were well aware of the illegal nature of Liberty Reserve and they even managed to capture an online chat between Kats and Abdelghani in which they describe the activities of the service as "illegal" and noted that "everyone in USA" such as the "DOJ" knows "LR is [a] money laundering operation that hackers use."
Costa Rican authorities soon became aware of Budovsky's activities and requested Liberty Reserve get certified if it wanted to continue to operate in Costa Rica. Having put them off for as long as they could, Budovsky lied to anti money-laundering authorities in Costa Rica, pretended to shut down the service while continuing to operate it from a set of shell companies in Hong Kong, Russia, Cyprus, Morocco, China, Spain and Australia.
Budovsky also began emptying Liberty Reserve's bank accounts in Costa Rica of millions of dollars, transferring the money to a bank account held in Cyprus, before moving it to a bank account in Russia.
However following a request from US authorities the Costa Rican government was able to seize approximately $19.5 million.