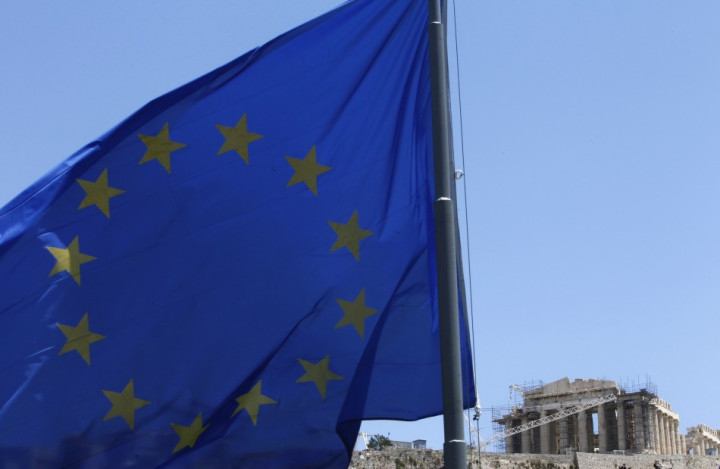 Several unidentified banks under investigation for the suspected manipulation of Euro Interbank Offered Rate (Euribor) are reportedly cooperating with European Union antitrust regulators in the hope of lower fines, said two unnamed sources cited by Reuters.
When Barclays settled with US and UK regulators for a record fine of £290m for rigging Libor and Euribor, the bank received a 30 percent discount under the UK's Financial Services Authority's (FSA) settlement discount scheme. It paid the FSA £59.5m; without the discount, this would have been £85m.
The names of the banks under investigation have not been revealed. A total of 43 banks sit on the Euribor panel, which is hosted by the European Banking Federation.
Under the European Commission's leniency policy, the "whistle-blower" firm does not incur any penalty as part of an immunity deal and fines can be reduced by 30-50 percent for the next company to provide evidence of wrongdoing.
Fines can also be reduced by 20-30 percent for the next applicant and all subsequent applicants can get a reduction in any penalty of up to 20 percent.
UBS immunity deals
In similar investigations, other banks have already gained discounts and immunity deals over their involvement in rigging key global lending rates.
In UBS' last quarterly report, the Swiss bank said it had reached immunity deals with the Department of Justice and regulators in Switzerland and Canada, giving it protection against enforcement action in relation to certain transactions and submissions for Yen Libor and Euroyen Tibor.
"Several government agencies, including the SEC, the US Commodity Futures Trading Commission, the DOJ and the FSA, are conducting investigations regarding submissions with respect to British Bankers' Association Libor," says the statement.
"We understand that the investigations focus on whether there were improper attempts by UBS (among others), either acting on our own or together with others, to manipulate Libor at certain times. In addition, the Swiss Competition Commission (WEKO) has commenced an investigation of numerous banks and financial intermediaries concerning possible collusion relating to Libor and Tibor reference rates and certain derivatives transactions.
"UBS has been granted conditional leniency or conditional immunity from authorities in certain jurisdictions, including the antitrust division of the DOJ and WEKO, in connection with potential antitrust or competition law violations related to submissions for Yen Libor and Euroyen Tibor. WEKO has also granted UBS conditional immunity in connection with potential competition law violations related to submissions for Swiss franc Libor and certain transactions related to Swiss franc Libor.
"The Canadian Competition Bureau has granted UBS conditional immunity in connection with potential competition law violations related to submissions for Yen Libor. As a result of these conditional grants, we will not be subject to prosecutions, fines or other sanctions for antitrust or competition law violations, subject to our continuing cooperation," adds the statement.
Most recently, market reports said that Deutsche bank "found that two former traders may have been involved in colluding to manipulate global benchmark interest rates but there was no indication of failure at the top of the bank. The internal probe has not yet been concluded and only preliminary findings have emerged", sources said.

Banks will not reach global settlement
IBTimes UK has reported that it is highly unlikely that banks will be able to reach a group settlement with regulators.
Since each entity is being investigated for different periods and situations and all have separate agreements with different regulators across a vast range of jurisdictions, it is highly unlikely that banks and brokers will group together to reach a joint settlement, key market sources said.
Legal experts said that a group settlement would be unfeasible.
"It is not realistic for the banks and brokers to be settling at this stage. That is utterly unrealistic," said Stuart Miller, managing partner at law firm Miller Rosenfalck.
"It is more of an expression of hopefulness that there will be a swifter end to the wider Libor scandal. But for banks to be speaking in a proper way to each other in order to coordinate in such a way with regulators to reach such a settlement immediately seems highly implausible."
When HSBC revealed in an interim report that it was under investigation by at least six jurisdictions for potential manipulation of interbank lending other interest rate markets sources said that "reports over banks coalescing to deal with regulators was premature and politically naïve".
"If you divorce the speculative reports to what we actually know, there is no forum outside the G20 for regulators to coordinate and meet on this or for different prosecutors across different [jurisdictions] to coordinate in such a fashion. You have also got to think about the length of time it takes to conduct internal and external investigations as well as dealing with customer litigation proceedings - if it did come to that. Banks have no way yet of controlling the timetable of that litigation. They do not even know yet who the claimants will be," added Miller.