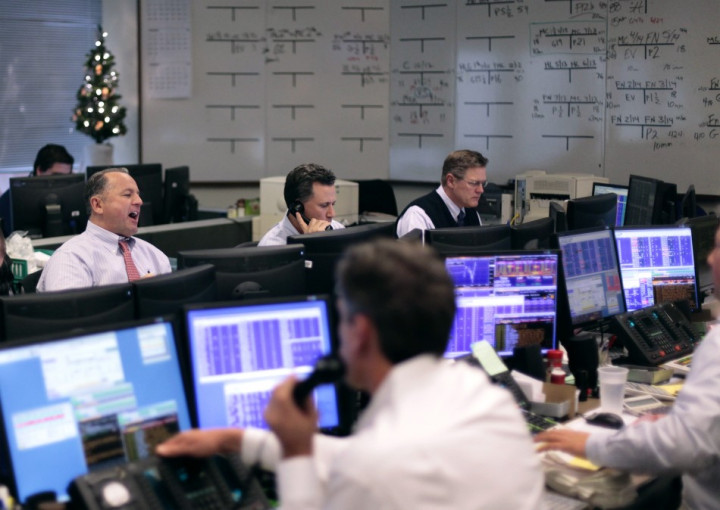 ICAP, one of the world's largest interdealer brokers, is under investigation by the Financial Services Authority for its alleged role in the manipulation of the key interbank lending rate known as Libor.
The company confirmed in a statement published on its website that it "has been asked to provide information to various agencies investigating the setting of Libor and is cooperating with those inquiries. As part of the FSA's inquiries, one of ICAP's interdealer broker subsidiaries has been notified that it is the subject of an FSA investigation.The investigation is confidential, accordingly no further comment will be made at this stage."
An internal FSA memo seen by the Financial Times and published on its website Wednesday confirmed IBTimes UK's earlier report that ICAP is one of a number of brokerages and banks that has been under investigation by Britain's financial watchdog for several months for its possible involvement in Libor fixing.
A source close to ICAP, led by former Conservative party treasurer Michael Spencer, told IBTimes UK that the contents of the March 2012 memo are "broadly correct but it is not new news. Nothing has changed for the brokerage since last year and everyone around the market knows that ICAP has been talking to agencies and regulators and have been giving them full disclosure for some time."
According to the memo seen by the FT, the regulator has been probing whether a subsidiary of ICAP broke rules by "directly or indirectly inappropriately influencing or attempting to influence submissions used to compile the London Interbank Offered Rate ... [for] Japanese yen and possibly US dollars".
The FSA declined to comment on the internal memo citing its strict policy of not commenting on ongoing investigations. ICAP also declined to comment.
ICAP shares fell nearly 5 percent by mid-day in London trading to change hands at 311.60 pence each against a modest gain of 0.5 percent for the broader FTSE 250 index. Other UK-based brokerage firms, including BGC Partners and GFI Group, saw similar percentage declines.
"We think the FT article confirms what investors had probably surmised already - that the FSA is investigating a subsidiary of ICAP in connection with Libor," said Bank of American Merrill Lynch anaslyst Philip Middleton in a research note published Thursday that recommends the stock to clients. "Given ICAP has previously disclosed placing a small number of employees on administrative leave and suspending one, and given the previous commentary on the Libor investigation, we doubt investors will be surprised about this.
"We do not believe the substance of the article adds substantively to the general market understanding of the situation, we think, to what one would have assumed from ICAP's disclosure and the documents released with the UBS settlement. In our view, the Libor investigation represents unwelcome headline and tail risk for ICAP. It is important to remember that ICAP neither took any formal part in the Libor setting process nor had any principal exposure to Libor, however (according to the article), the FSA is concerned about potential improper influence in the setting of certain rates."
In June of last year, Barclays was the first bank to settle for a record fine of £290m ($459m / €345m) with US and UK authorities for rigging Libor.
Since then, dozens of banks and brokerages are being investigated by different regulators around the world and, in some cases, have settled.
In the immediate aftermath of the Barclays settlement IBTimes UK reported that ICAP was one of a dozen UK institutions being probe by regulators.
In December, UBS became the second bank to settle with authorities, for $1.5bn, over its role in Libor manipulation and admitted to one criminal charge of wire fraud.
Since then, ex-UBS chiefs and current and former Financial Services Authority leaders, including Hector Sants, have given evidence to the Parliamentary Commission on Banking Standards to determine what led to the bout of Libor rigging.
At the hearing, the FSA confirmed that a number of people and institutions are still being investigated by the Serious Fraud Office.
This month, it has been widely tipped that the Royal Bank of Scotland is facing a fine of up to half a billion pounds from US and UK authorities over its role in the manipulation of Libor.
While RBS has declined to comment, market participants are expecting an announcement when it reveals its next set of financial results.