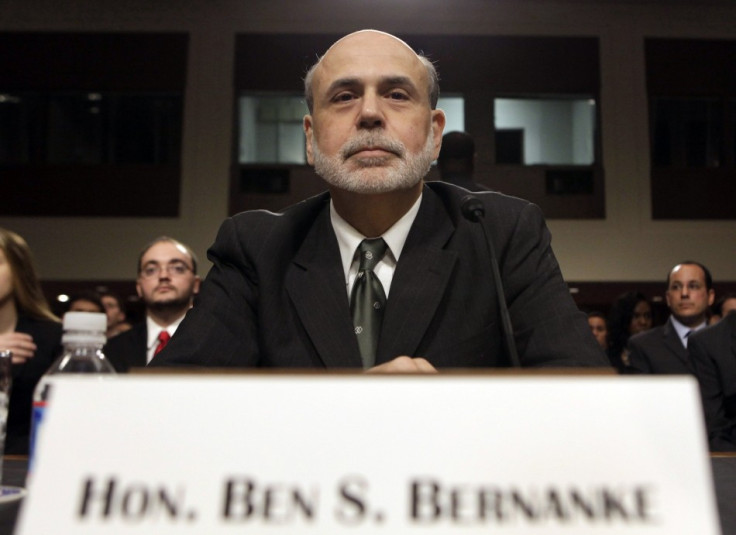 Libor, the benchmark rate that fixes the inter-bank lending rate, is structurally flawed, the US Federal Reserve chairman Ben Bernanke told a Senate committee.
In his Monetary Policy Report to the committee, Bernanke said he still did not believe the system was working properly.
"The Libor system is structurally flawed. It is a major problem for our financial system and for the confidence in the financial system. We need to address it," Bernanke said.
Bernanke also disclosed that the US regulators voiced their concerns about Libor to the Bank of England and the British Bankers Association (BBA) as early as May 2008.
However, the UK regulators did not adopt the recommendations by the New York Reserve Bank and just two of the six recommendations were taken into account by the BBA.
"There was active effort to report to all the relevant policy makers and enforcement agencies the information that had been received," said Bernanke referring to the evidence which led the Fed to believe that some banks submitted low rates to conceal its actual financial health.
But the disclosures were in sharp contrast with the testimony of the BoE governor Mervyn King before the Treasury Select Committee (TSC) on Tuesday.
King told the TSC that he came to know about the Libor rate manipulations only in early June.
"I was informed of the allegations of Barclays ........ first alleged wrongdoing was two weeks ago," King told the MPs.
"The New York Fed is a regulatory body and BoE is not. All we could have done with [any] regulatory documents from New York is to pass it on. All we did was to tell the New York Fed to how best to interact with the British Bankers Association [BBA]," King testified before the TSC.
Fiscal Cliff Threat to Recovery
Though the US economy continued to recover, spending cuts and huge tax rises could push back the economy back to recession, warned the Fed chairman.
"If the full range of tax increases and spending cuts were allowed to take effect - a scenario widely referred to as the fiscal cliff - a shallow recession would occur early next year and about 1.25m fewer jobs would be created in 2013," Bernanke said in his opening statement.
The $1.2 trillion (£770bn) spending cuts will take effect as early as 2013.
Bernanke also said the world economies including the United States were not immune from the spillover effects of the eurozone debt crisis.
The Fed chairman also offered more action on the part of the central bank to boost the economic recovery indicating a fresh bout of monetary stimulus.
"Reflecting its concerns about the slow pace of progress in reducing unemployment and the downside risks to economic growth, the committee made clear at its June meeting that it is prepared to take further action," said Bernanke.