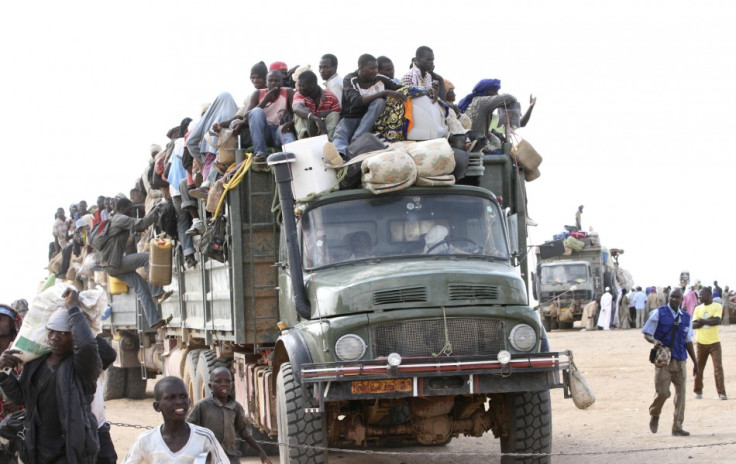 Militias groups that have emerged during the Libyan conflict are illegally detaining thousands of people, including women and children, who they say are "enemies of the state", according to a U.N. report.
Up to 7,000 people are reportedly being held in prisons that appear to be outside the control of the Libyan government, a leaked report seen by The Independent said.
The document, which hails the liberation of Libya, states that both pro-Gaddafi fighters and rebels fighting for the overthrow of the former regime have committed acts amounting to war crimes in the battle for Sirte, Gaddafi's hometown.
It reports that armed militias have taken controls of the streets of Tripoli, leading to violent and deadly clashes, with the police forces struggling to contain the situation.
The proliferation of weapons during and in the aftermath of the conflict also constitutes a problem.
Human rights abuses also remain one of the main concerns.
Women are also being detained for their alleged link to the former regime, and in some cases their children are sent to jail with them.
"There have also been reports of women held in detention in the absence of female guards and under male supervision, and of children detained alongside adults," says the report.
The document also comes back on the fate of many sub-Saharan Africans detained during and after the revolution, explaining that "sub-Saharan Africans, in some cases accused or suspected of being mercenaries, constitute a large number of the detainees. Some detainees have reportedly been subjected to torture and ill treatment. Cases have been reported of individuals being targeted because of the colour of their skin."
It also mentions the city of Tawerga, where the population is mainly made up of residents originally from sub-Saharan countries and they have become the target of revenge killings.