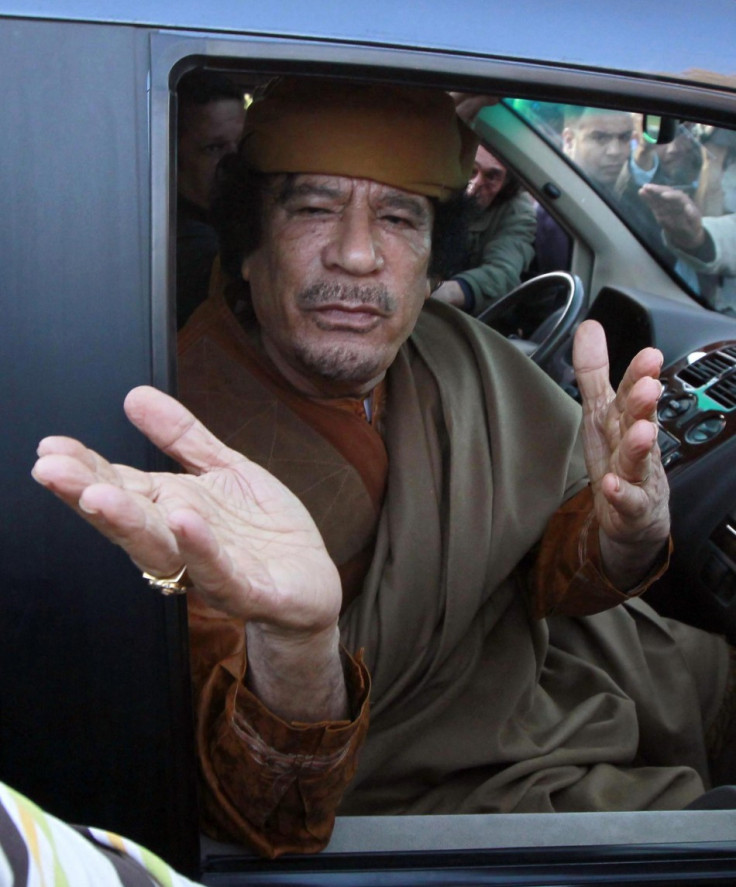 Sounds of intense fighting echoed Monday morning around Libyan ruler Moammar Gadhafi's compound in central Tripoli as his forces continued to fight rebels who swept into the capital Sunday night.
Despite Gadhafi broadcasting three messages to his supporters urging Tripoli residents to take up the arms in his defence, his whereabouts are unknown and many question whether he still is in Libya.
Gadhafi had vowed to fight to the last drop of blood and not to leave Libya, but aware that his two of his sons have now been arrested and with an arrest warrant form the International Criminal Court for him, analysts say the leader will now attempt to leave the country and find refuge abroad.
South Africa denied Monday morning rumours that it has agreed to give Gadhafi refuge.
Foreign Minister Maite Nkoana-Mashabane also denied at a media briefing in Johannesburg that South Africa had sent aircraft to Libya for Gadhafi's exit and said Gadhafi's current whereabouts aren't known.
Sources now said Algeria might take the dictator, but the government hasn't commented. For months, Algeria has denied charges it was sending troops and arms to the Gadhafi regime.
Gadhafi loyalists were said to control 15 to 20 per cent of Tripoli Monday morning.
Mahmoud Jibril, head of the rebel National Transitional Council, cautioned that "the fight is not over yet," while expressing the hope on rebel television that "in few hours our victory will be complete."
With the rebels now controlling most of Tripoli, analysts now turn to the consequences of the battle. Months of bombardments have destroyed wide parts of the capital while hospitals in the city are said to be overflowing with victims.
Doctors report shortages of personnel, beds and medicine, and are warning of a humanitarian crisis.
While the next few hours will be crucial in deciding the final outcome of the conflict, so will the next few months.