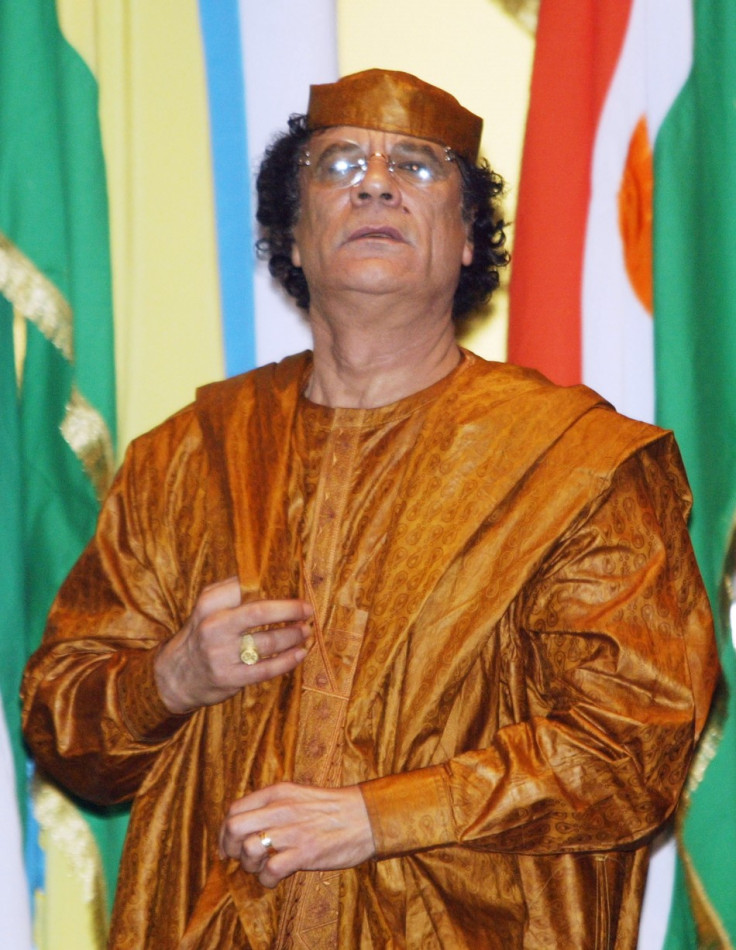 Interpol has issued arrest warrants for Libya's former leader Muammar Gaddafi, his son Saif al-Islam, and intelligence chief Abdullah al-Senussi, it said in a statement on Friday.
The International Criminal Court (ICC) prosecutor Luis Moreno-Ocampo had made the request to the Lyon-based police organisation on Thursday.
"As far as Interpol's general secretariat headquarters is concerned, Muammar Gaddafi is a fugitive whose country of nationality and the ICC want arrested and held accountable for the serious criminal charges that have been brought against him," said Interpol Secretary General Ronald Noble.
The ICC issued arrest warrants in June for all three for crimes against humanity.
The announcement comes just as Gaddafi called for more defiance on Thursday in his first address for several days, dismissing as lies reports he had fled to neighbouring Niger and calling for his supporters to take up arms against the National Transitional Council's forces.
"They have nothing else to resort to apart from psychological warfare and lies," he told Damascus-based Arrai Oruba television by telephone.
"They want to weaken our morale. Do not waste time on this weak and ignoble enemy."
This week, Niger was forced to deny hosting Gaddafi, after speculation stated the leader and his son had crossed the border in a convoy made up of 200 armoured vehicles.
"We hear all kinds of rumours everywhere... Some say that he is in Burkina and others that he's in Niger but that is not the case as of now," Nigerien Prime Minister Brigi Rafini said after meeting Burkina Faso's President Blaise Compaore.
"At least for now, we have not given him shelter," Rafini said indicating the country had not completely ruled out welcoming Gaddafi and a number of Colonel Gaddafi's aides, including his chief of security Mansour Daw have already reached the capital, Niamey according to sources.