Lionel Messi dodging Barcelona chief's calls amid Gerard Pique's betrayal
Lionel Messi is set to become a free agent this summer.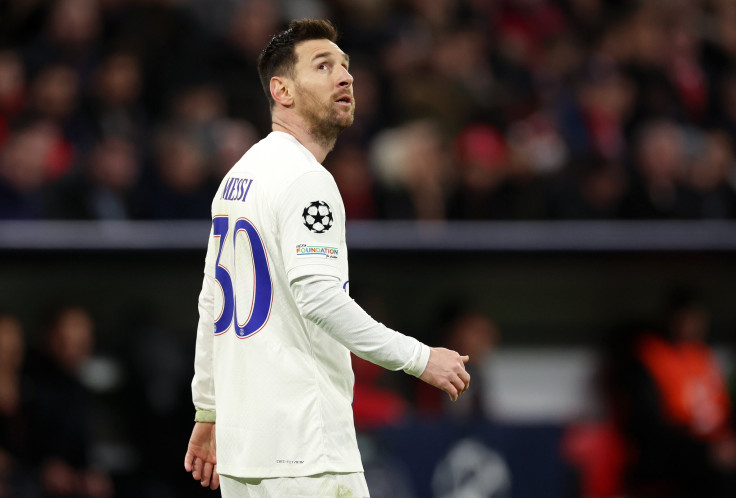 Gerard Pique reportedly convinced FC Barcelona chief Joan Laporta to part ways with Lionel Messi in the summer of 2021.
A verbal deal was agreed between Barcelona and Messi about the Argentine's contract extension after the player expressed his desire to continue at Camp Nou. However, the club decided not to extend Messi's contract due to LaLiga's strict Financial Fair Play rules and the club's financial crisis.
Making the situation uglier, Laporta did not inform Messi of his decision until the last minute, leaving the Barcelona legend devastated. Messi bid a tearful goodbye to his childhood club in front of a few club players and officials in the middle of the Covid pandemic. Not long after, he joined Paris Saint-Germain (PSG) as a free agent on a two-year deal.
Pique convinced Laporta to let Messi leave
Pique, who played over 500 competitive games with Messi for Barcelona, played a key role in convincing Laporta that Messi's exit wouldn't be the worst thing for Barcelona as the Catalan club could finally begin a new chapter without their record scorer and holder of record appearances, reported The Athletic.
Messi did not have a great maiden season in Paris. However, the World Cup-winning captain has bounced back in the 2022-23 campaign, scoring 19 goals and 20 assists. While he has begun to enjoy his new life in Paris, his future at Parc des Princes still looks uncertain as his contract talks have been put on hold by the Ligue 1 giants. Messi will be a free agent at the end of this season if an extension is not agreed.
The former Barcelona captain is heavily being linked with a return to Camp Nou in the upcoming summer. Messi's situation at PSG also plays in Barcelona's favour. PSG fans have been booing him at recent home matches. With talks over a contract renewal having stalled, the only other offer that Messi has on his hands is to play in Saudi Arabia with Al-Hilal, the rivals of Cristiano Ronaldo's Al-Nassr.
It is also understood that while Major League Soccer (MLS) club Inter Miami have also held talks with Messi, the PSG star has decided to stay put in Europe for now.
Meanwhile, Pique's retirement earlier this season has strengthened the chances of Messi's return. "It would have been very complicated" to imagine Messi returning if Pique was still in the team. Apart from this, the presence of Sergio Busquets and Jordi Alba is believed to be helpful in this case as the Argentinian forward wants the pair by his side.
However, despite talks between Messi's father and Laporta, no formal offer has been made by Barcelona ahead of this summer, reported Marca.
Messi dodging Laporta's calls
Barcelona are doing everything possible from their side to bring Messi back to Camp Nou, but this will be possible only if compliance with La Liga's financial rules is achieved. As things stand, Messi's return is far from possible due to the financial situation.
"Messi is still a long way from being close, and saying anything else wouldn't be true. Right now, Barcelona's problem is the salary limit. The narrative about Messi is a hope that the club have, but it does not come from any rational place," a source close to Barcelona told The Athletic.
Laporta recently met Messi's father Jorge, who also acts as the player's agent. It was a half-hour meeting in which the president expressed his desire to pay a tribute to Messi and see him end his European career at Barcelona.
Messi, on the other hand, Messi has also not been taking phone calls made on behalf of a negotiator close to Laporta. In fact, the Barcelona chief had planned to meet with Messi during his visit to the Ballon d'Or awards in Paris in October, but all his attempts were unsuccessful.
© Copyright IBTimes 2023. All rights reserved.